Hear what our members have to say!
We're proud of what we do here at pro-manchester and we think it's a great organisation,  but don't just take our word for it, read on to find out what our members think…

The professional team at pro-manchester have been amazing in helping us to settle in and find our feet. They have guided us through the various options open to its members, made some very valuable introductions to the existing membership and given us a clear map as to how we get the most out of our membership."
pro-manchester has helped Watts improve its brand awareness, image and volume of deals from within Manchester and we feel that our membership has been exactly what we needed.
Phil Gray
Commercial Director, Watts Commercial Finance

For me it is the very best organisation of all the groups I am in.The members are my target market but the best thing is one has a chance to share one's knowledge expertise and experience. Each time I present I believe that is the best way of marketing and as a result I have had a good number of invitation to present and train.
Like most members I am in the advice-giving business and I can't say strongly enough as many members as possible ought to offer to share their expertise whenever they can
Will Kintish
Business Networking Presenter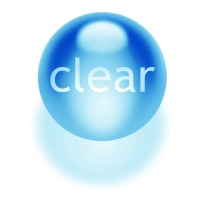 pro-manchester has been an excellent medium for Clear. We have been able to establish new links in a new sector for us and raising our profile through the attending and sponsorship of various events including The Made in Manchester Awards and The Great Manchester Business Conference which were first class events. The netowrking is of the highest order and we look forward to doing more good business in the sector"
Dino Moutsopoulous, BDM, Clear
How about you?
We're always keen to her from our members, so if you'd like to provide a short testimonial on your pro-manchester experience then get in touch with Head of Marketing Natalie Asprey natalie.asprey@pro-manchester.co.uk