Active Travel Lunch with Chris Boardman MBE
Date:
Thursday 24th March 2022
Time:
12:00 PM - 03:00 PM
Location:
Malmaison Manchester, 1-3 Piccadilly, Manchester , M1 3AQ
Cost:
£45+ VAT (Member)/ £60 + VAT (Non-Member)
Categories: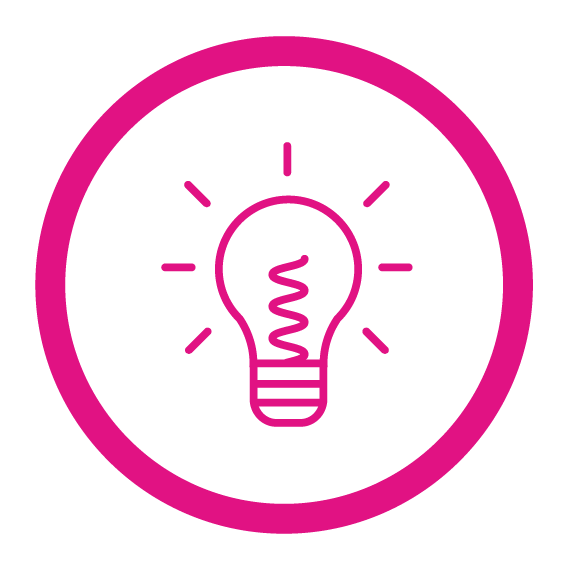 Transport and Infrastructure
Greater Manchester is on a mission to make on foot and by bike travel the natural choice for everyday journeys. The city region's plans are underpinned by the Bee Network - a proposal for Greater Manchester to become the very first city-region in the UK to have a fully joined-up cycling and walking network: the most comprehensive in Britain covering 1,800 miles.
During the pandemic, unprecedented levels of walking and cycling have been recorded across the UK. To support this, as part of an Active Travel Fund (ATF), Government has committed £2 billion to support the development of interventions to make safe spaces for cycling and walking.
Join us for this very special lunch where we will be joined by a panel of experts who will discussing how GM is going to make these ambitions possible, how individual business can get involved, change their attitudes to travel and get more active. We will also be joined by Chris Boardman, former British racing cyclist and the GM travel advisor to the mayor who will be taking part in a Q&A and giving businesses the opportunity to understand more about his plans for GM and active travel.
A great networking opportunity with around 120 people from Greater Manchester's Business community. The event will be held at the Malmaison Manchester, with drinks reception and a delicious 2 course lunch included in the price.
Don't miss out! Book now to avoid disappointment.
Sponsorship opportunities are available from just £1500 +VAT. Please email nicola.mccormick@pro-manchester.co.uk for further information, or download our sponsorship brochure here.
About the Speakers: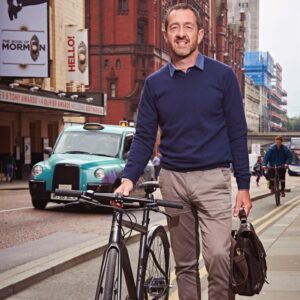 Chris Boardman MBE
-
For the past 30 years, I've lived on the Wirral peninsula with my wife Sally-Anne Boardman.
Few outside of the sport of cycling would have known who I was until 1992, when I took Great Britain's opening Gold medal at the Barcelona Olympics astride the famous Lotus bike. It was Britain's first cycling Gold medal in 72 years. The iconic image of the Lotus machine and pointy helmet made my name synonymous with cutting edge technology, a fascination I would return to later in my journey.
Post Pro cycling I helped set up and lead the R&D wing of Great Britain's Olympic Cycling team. Over the next few years, the squad dominated the international scene and became the most successful British sporting team of all time. The small R&D group – that came to be known as The Secret Squirrel Club – played a significant part in creating this unprecedented sporting prosperity.
During this same period, along with Sarah Mooney and Alan Ingarfield, I co-founded Boardman Bikes. Our focus on high quality and affordability helped us become the most respected and fastest growing British Bike Brand in decades.  Alongside my business interests, I commentate on major cycling events for the BBC and alongside Gary Imlach covering the Tour de France for ITV.
For nearly 20 years, I have been involved in Cycling Advocacy, largely through my role as Policy Advisor to British Cycling. This culminated in my agreeing to take up the post of Cycling and Walking Commissioner for Greater Manchester. I am now busy leading a 1.5 billion pound, ten-year program that will ensure the people who live, work and play in the City Region, have a viable and attractive alternative to using cars. It's our hope that we can demonstrate just how effectively the bicycle can be used to solve some of the worlds biggest problems and in doing so, create a blueprint that can be replicated across the UK.
As I've got older, I've come to the conclusion that the bicycle is one of the most important machines ever invented. They offer cheap, clean transport, they are a means to explore and a way to stay healthy. And what's more, they are usable by anyone at any age. For all of these reasons, I am passionate about enabling as many people as possible to use them.