The Evolution of the Workplace Culture
Date:
Thursday, 10th May 2018
Time:
08:00 AM - 09:30 AM
Location:
Robert Walters, 3 Hardman Street, Manchester
Categories:
Productivity in the UK has plateaued because workplace cultures are not adapting quick enough to the modern day workforces needs. Engaging the workforce, which is only becoming more diverse (not just in terms of gender but also ethic backgrounds and the differing expectations of 4 generations) is more important than ever if we are to increase employee engagement and therefore productivity.
When it comes to evolving your culture to become more inclusive, we all have a responsibility to adapt our individual mindsets and incorporate this into our training regimes. For example, when it comes to unconscious biases.
Unconscious biases are a fact of life. Everyone harbors them—and takes them into the workplace. Unconscious biases in the workplace can hinder diversity, recruiting and retention efforts, and unknowingly shape an organisation's culture.
So, what do we need to do to rethink the way we think and act towards each other as we strive to achieve a fairer, more inclusive, and more effective workplace? Join us on the 10th May as our panel of experts will be discussing;
• Work behaviour
• The evolution of the workplace culture
• Approaches to changing unconscious bias
About the Speakers: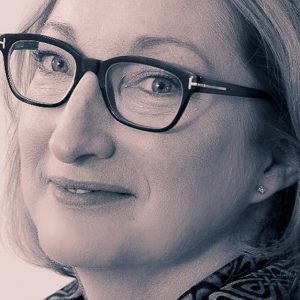 Hazel Carter-Showell
Managing Director, Business Psychologist - Carter Corson
Hazel is a founding Director of CarterCorson, a Manchester based firm of business psychologists providing leadership development, assessment and executive coaching in the public and private sectors. With 18 years' experience of executive recruitment, leadership development and management consultancy, Hazel is a graduate in business and psychology, Fellow of the CIPD with postgraduate qualifications in management learning and an expert in human behaviour at work. She has a track record of major transformation in high profile organisations, focusing on leadership, enhanced emotional intelligence, board behaviours and complex change.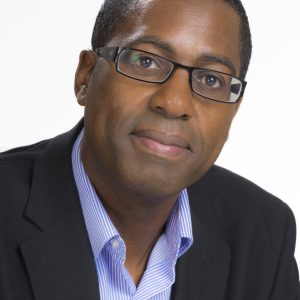 Patrick Johnson
Head of Equality, Diversity and Inclusion - University of Manchester
Patrick became Head of Equality, Diversity and Inclusion at the University of Manchester in 2007. He manages a team that provides advice, support and guidance to senior managers, staff and students across the University. He leads on the development of diversity and inclusion strategies, policies and practices at the University.
Patrick is a member of several national and local boards and committees. He is a:
• Board member of the Equality Challenge Unit (ECU) who works to further and support equality and diversity for staff and students in higher education in the UK;
• Member of the Research Excellence Framework (REF) Equality and Diversity Advisory Panel;
• Member of the Wellcome Trust Diversity and Inclusion Steering Group;
• Board member Contact Theatre – A leading national theatre and arts venue especially for young people age 13-30;
• Member of Greater Manchester Learning Trust – A Multi-Academy Trust led by Parrs Wood High School.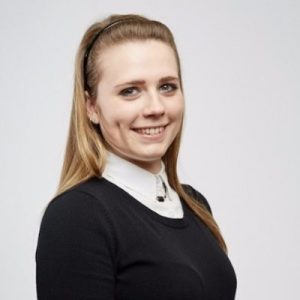 Bethan Jepson
Founder - High Flying Women
I am the founder of High Flying Women and a performance coach for the Vibrancy Hub.
High Flying Women is all about bringing together like-minded women to further our careers and personal development. We do this through coming together at events, via our own mentoring scheme and through a career development programme we run called 'Career Vibrancy'. I have also just launched High Flying Women Juniors, an empowerment programme for girls age 15-22 where we focus on managing their inner mean girls, making the most of what makes them unique, conquering the school/university system and after-graduation planning.
As a performance coach for the Vibrancy Hub I also consult with businesses on how to implement employee wellbeing structures into their culture. As happy employees who feel supported and purposeful perform at a higher level, take fewer sick days and will stay in the business longer. This visibly allows businesses to grow quicker and recruit easier as they establish a reputation for having a nurturing, high performance culture.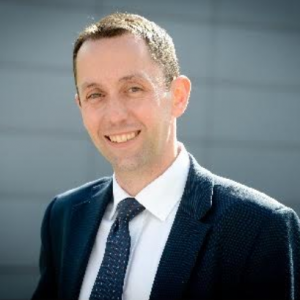 Gareth Henty
- PwC
Gareth is a pensions partner for PwC and works with a number of the North West's key employers. He's been with PwC for more than 12 years; advising companies across a wide range of pensions issues.
His expertise is in the provision of strategic and commercial advice to help companies efficiently manage their defined benefit pensions risk. Gareth leads on PwC's development of innovation within scheme funding solutions, helping clients retain cash in their businesses.
In addition to his day to day work, Gareth leads PwC's diversity and inclusion group (DIVE IN) for the North West. In a nutshell his role is to help make PwC an environment where everyone feels comfortable and supported no matter who they are. Furthermore, Gareth has played a pivotal role in the 'This is Me' campaign, which has been established to raise awareness of mental health issues for workers in the Manchester business community. The group will work with employers and employees to help reduce the incidence of mental health related absences and their recurrence. Gareth and other lead members of the "This Is Me" group will host an official launch event with Mayor Andy Burnham on 14th May 2018.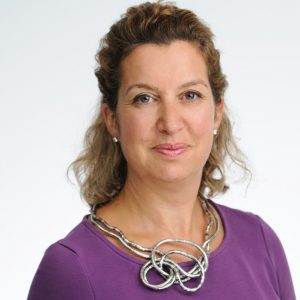 Yvonne Smyth
- Hays plc
Yvonne is the Group Head of Diversity & Inclusion for Hays plc, with over 20 years' professional recruitment experience. She works closely with organisations and Hays specialist consultant teams, to create and implement diverse recruitment strategies that effectively support and increase the representation of more diverse staff profiles and inclusive workplace cultures  within their businesses. Yvonne chairs Hays Leading Women, a fast growing and highly regarded membership group for experienced professional women from across the world of work. She leads the expert Hays Legal recruitment teams across the UK, having spent many years recruiting lawyers into private practice and in-house roles. Yvonne sits as a longstanding Board Member of British American Business, the leading transatlantic business organization and chairs the UK operations of BAB's Diversity and Inclusion Forum, The Stir.