IP Workshop – Patents (Life Sciences & Biotech/Chemistry)
Date:
Wednesday 21st April 2021
Time:
01:00 PM - 02:00 PM
Location:
Webinar - joining details sent closer to the time, , ,
Categories:
Energy and Natural Resources
Appleyard Lees IP and pro-Manchester are pleased to present a series of small-group workshops for start-up companies, where innovators, entrepreneurs, business owners and intellectual property (IP) specialists will discuss the IP challenges facing similarly-situated start-up organisations.
Patent, trade mark and commercial IP specialists from Appleyard Lees IP will facilitate focused conversations organised by sector, technology or IP interest. Attendees are encouraged to submit queries or topics in advance, which will form a tailored agenda for each session. Attendance will be limited to ten registrants per group, to ensure discussion is personal, relevant and useful to all.
Attendees are encouraged to submit queries or topics in advance (here)
Protecting inventions and growing a start-up company with patents
Patents are one of the most well-known types of intellectual property. However, what can be patented is often less understood by new entrepreneurs and innovators. Join us for a discussion focused on what can be patented, how start-up businesses can secure, leverage and commercialise patents, and other common patent-related issues faced by start-up businesses.
Session two will bring together those innovating in the life sciences, biotech and/or chemistry sectors. Register for this session if your business' product is medtech, biotech, pharma etc.
Attendees are encouraged to register for more than one session, if relevant.
View other sessions here:
Session 1 - Patents (Physics/Engineering/Software/Electronics)
About the Speakers: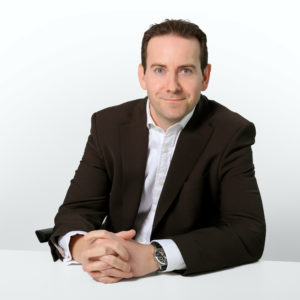 Simon Bradbury
Partner - Appleyard Lees
Simon's practice encompasses a wide range of technologies within life sciences and biotechnology, with clients ranging from large multi-nationals to universities and small spin-out companies.
Simon is particularly involved in formulating intellectual property (IP) strategies for start-ups, spin-outs and SMEs. He relishes the challenges associated with a deep dive of their business plan, budget, exit strategy, current IP position and then clearly setting out patent filing programmes to maximise and extend patent protection, ensuring trouble free product launch or licensing by undertaking freedom to operate analysis.
With previous in-house experience, Simon is able to provide an invaluable commercial perspective from which to provide clear and concise advice to his clients.
Simon's passion for providing thorough IP information has resulted in speaker opportunities at a number of conferences both in the UK and internationally.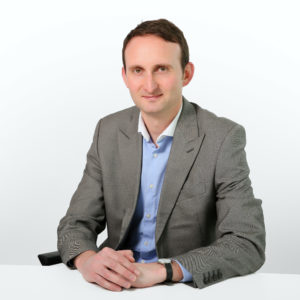 James Myatt
Senior Associate - Appleyard Lees
James is a UK and European patent attorney who handles a diverse portfolio of international patent applications for SME clients in the chemistry and materials fields.
Before joining Appleyard Lees, James worked in pharmaceuticals research for six years, gaining expertise in organic synthesis and drug design and was a named inventor on several patent applications resulting from this work.
James is also part of several teams providing intellectual property (IP) services to our multi-national corporate clients.
He provides freedom-to-operate analysis, patentability assessments and patent drafting, and manages the prosecution of patent applications through to grant.
Interested In The Event?
If you're interested in attending, you can book online here.