IP Workshop – Trade marks
Date:
Thursday 22nd April 2021
Time:
10:00 AM - 11:00 AM
Location:
Webinar - joining details sent closer to the time, , ,
Categories:
Appleyard Lees IP and pro-Manchester are pleased to present a series of small-group workshops for start-up companies, where innovators, entrepreneurs, business owners and intellectual property (IP) specialists will discuss the IP challenges facing similarly-situated start-up organisations.
Patent, trade mark and commercial IP specialists from Appleyard Lees IP will facilitate focused conversations organised by sector, technology or IP interest. Attendees are encouraged to submit queries or topics in advance, which will form a tailored agenda for each session. Attendance will be limited to ten registrants per group, to ensure discussion is personal, relevant and useful to all.
Attendees are encouraged to submit queries or topics in advance (here)
This session will cover: Protecting and growing your start-up brand
Even under normal circumstances, there can be uncertainty around what trade marks protect, how they can secure and add value to a start-up, and how they are best managed. The pandemic has added further complication, and in the wake of COVID-19, start-ups must understand how 'normal' management of trade marks needs to change, given recent changes in the commercial environment. Join us for a discussion focused on securing and leveraging trade marks in the context of start-up businesses and their commercial realities, right now.
Attendees are encouraged to register for more than one session, if relevant.
View other sessions here:
Session 1 - Patents (Physics/Engineering/Software/Electronics)
Session 2 - Life Sciences & Biotech/Chemistry
About the Speakers: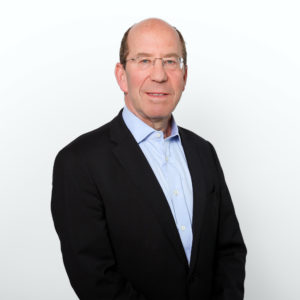 Bill Lister
Partner - Appleyard Lees
Bill has a wide range of experience advising UK, US, European and global clients, with a substantial reputation spanning branding issues, registered and unregistered trade marks, copyright, design, patents and trade secrets. Bill's clients range from global household name companies to start-up businesses.
Bill advises a number of global household names, in conjunction with public and private companies, and public sector organisations. He has established himself as a specialist within his field, with his involvement in high profile cases such as 'Nike and Rugby Football Union – v – Cotton Traders Ltd' and 'Scoredraw Limited – v – Finch' allowing him to explore and study IP rights associated with national emblems.
Bill has a wealth of experience representing media clients in matters with the BBC Regulatory Department, OFCOM and IPSOS. He is also a regular contributor to both hard copy and online legal journals, and is the author of well received practitioners' work on High Court Practice and Procedure.
Beverley Robinson
Senior Associate - Appleyard Lees
Beverley helps clients protect and manage their trade marks and designs, from initial concept and launch to policing and enforcement.
Beverley works with a broad range of clients from start-ups and SME's to multinational corporations, across a wide variety of industries and has particular experience in the food and beverage and health and beauty sectors.  Beverley's practice includes pre-filing and strategy advice, filing and prosecution, and contentious matters such as oppositions, cancellations and policing and enforcement of rights.
Having trained and qualified at a boutique firm and gained experience at a large commercial law firm, Beverley is adept at managing national and international portfolios and has vast experience in handling registry objections and third party oppositions.
Beverley graduated with an LLB Honours degree in Law, whilst gaining a background in litigation as a claims handler.  She then went on to complete the Certificate in Trade Mark Law and Practice at Queen Mary's University of London, where she was awarded the Director's prize for the highest mark in the trade mark infringement, passing off and unfair competition module.  She also completed the Professional Certificate in Trade Mark Practice at Nottingham Trent University before qualifying as a Chartered Trade Mark Attorney.
Interested In The Event?
If you're interested in attending, you can book online here.