IP Workshop – IP agreements and disputes
Date:
Thursday 22nd April 2021
Time:
01:00 PM - 02:00 PM
Location:
Webinar - joining details sent closer to the time, , ,
Categories:
Appleyard Lees IP and pro-Manchester are pleased to present a series of small-group workshops for start-up companies, where innovators, entrepreneurs, business owners and intellectual property (IP) specialists will discuss the IP challenges facing similarly-situated start-up organisations.
Patent, trade mark and commercial IP specialists from Appleyard Lees IP will facilitate focused conversations organised by sector, technology or IP interest. Attendees are encouraged to submit queries or topics in advance, which will form a tailored agenda for each session. Attendance will be limited to ten registrants per group, to ensure discussion is personal, relevant and useful to all.
Attendees are encouraged to submit queries or topics in advance (here)
This session will cover: Best practices for start-up businesses to protect IP and prevent disputes
In the dynamic world of a start-up company, where funding, profit generation or expert sourcing may be top priorities, the need for protection and clarification of intellectual property rights can easily be overlooked. Problems can quickly arise when it comes to light that IP ownership is not as straightforward as it may seem. Join us for a discussion focused on commercial and contractual IP considerations to protect and provide a foundation for protecting and growing your start-up business.
Attendees are encouraged register for more than one session, if relevant.
View other sessions here:
Session 1 - Patents (Physics/Engineering/Software/Electronics)
Session 2 - Patents (Life Sciences & Biotech/Chemistry)
About the Speakers: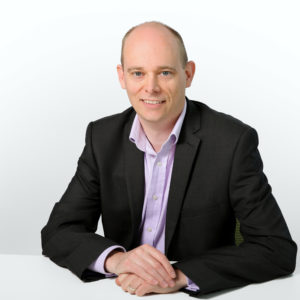 Graham Johnson
- Appleyard Lees
As a dual-qualified patent and trade mark attorney, Graham has particular expertise in providing strategic advice to SMEs building a range of intellectual property (IP) rights around their brands and products.
He works across a variety of areas and has a particular interest in the consumer goods and food and beverage sectors.
Graham frequently advises in relation to disputes and has helped clients to reach commercially favourable settlements and avoid court action.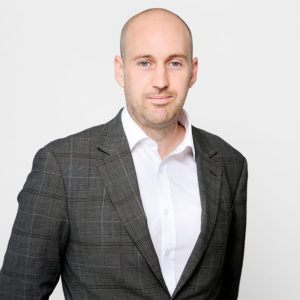 Chris Thomas
- Appleyard Lees
Chris is an IP solicitor. From 2012 onwards he has specialised in commercial dispute resolution before joining Appleyard Lees in April 2019.
Resolving disputes in the High Court, Intellectual Property Enterprise Court and before the UK Intellectual Property Office. Chris also represents clients at mediation and works with specialist counsel preparing cases for trial. He focuses on swift and commercial resolution to a dispute.
Chris acts for a range of commercial clients, which has included a software company defending proceedings for copyright infringement, an e-commerce business defending trade mark infringement proceedings, a gaming company in an international arbitration dispute, an international distributor in trade mark opposition, revocation and invalidation proceedings, and a digital security company in patent infringement proceedings.
Chris' commercial practice involves handling trade mark and design portfolios nationally and internationally, advising on a range of IP related queries, and a full range of commercial IP drafting, from assignments and licences to NDAs and R&D agreements.
Interested In The Event?
If you're interested in attending, you can book online here.