Build: Marketing Strategy Fundamentals 2 -day Accelerator Programme
Date:
Tuesday 13th July 2021
Time:
09:30 AM - 04:30 PM
Location:
Manchester City Centre, , Manchester,
Categories: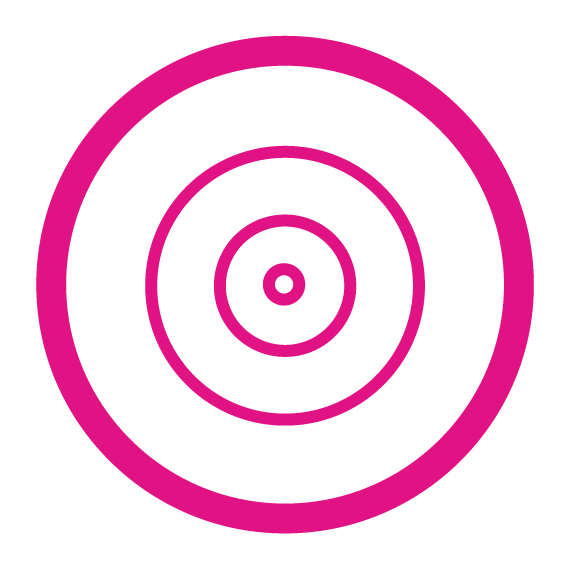 What is Build
Build is a strategic programme featuring educational content, interactive, actionable workshops and a community for business owners serious about marketing. A practical approach for campaigns that deliver growth, Build is more than a programme that gets your business ready to deliver the marketing that fits your goals. It is a methodology and a mindset that gives business owners the tools, the strategy, and the accountability to make it happen. A wealth of know-how and resources built for businesses who are ready to take marketing seriously.
No hacks, quick fixes, shortcuts or waffle. Build is all about the hard work you need to do if you're serious about driving your business forward. It's about channelling that hard work effectively, so you're not just busy, you're doing the activity that matters in a way that makes a difference.
Build empowers you to develop clarity, consistency, structure, long term thinking and attention to detail (yes, we think sweating the small stuff matters).
The Build accelerator
The Build accelerator programme is aimed at founders, owners and senior business leaders who need to implement growth campaigns grounded in commercial thinking and business strategy. You'll gain:
Two days of straight-talking, practical marketing education – delivered through interactive, engaging, and challenging masterclasses, covering a range of topics and methodologies.
Comprehensive learning resources – to help you implement the methodology quickly into your business and gain valuable input and buy-in from your wider team.
A collaborative learning experience – join like-minded entrepreneurs and leaders for group, activities and problem-solving. Who knows, you may even widen your network in ways you didn't expect.
Monthly accountability sessions – our experts guide you through monthly live strategy deep-dive sessions giving you that much-needed guidance, insight and support as you implement your strategy.
A suite of templates, activities and tools – to make it more than a methodology and help you get your best ideas and plans out of your head and into structured, actionable ideas.
Peer support – join an online community to collaborate with peers and benefit from exclusive Build content.
Testimonials
"Taking two days out of your business for any director, founder or marketing professional can be a hard call at times. The last two days with Mike and his outstanding team proved that it is not only a great idea, but it is essential to take time out and work on your strategy. My measure of the success of the Build workshop, was that I felt we could have stayed longer and continued to explore ideas to continually improve our marketing. The mix of presenters, individual and team workshops and group learning made for a fantastic event. I wholeheartedly recommend these workshops to any business owner, business development lead or anyone who just wants to refresh their approach to better customer relationships." Ian Hutchings, Managing Director, Vita Safety
"Working with Mike is nothing but smooth-sailing. I know I can count on him to deliver consistently exceptional training, wherever and whenever it may be. The content he shares is current, engaging and adds true value to our clients. The feedback received from courses he is delivering on is always positive and often used as a benchmark against other sessions." Becci Nelson, Workshops & Events Manager, GC Business Growth Hub
"The whole workshop was really fantastic, interactive and vibrant. It shows that all three of you really know what you are talking about" Vanessa de Rudder, Marketing Manager
"I think my biggest take away from the programme was a core understanding of how to structure campaigns with strong fundamentals & measurement processes along the way." Adam Parker, Senior Business Development Manager, Totally Local Company.
We'll guide you through the fundamentals of the Build methodology:
B: B is for the 'building blocks'. We'll make sure you have solid foundations in place so all your marketing campaigns efficiently and systematically deliver on their objectives.
U: U is for 'understand'. We'll guide you through the power of a 'campaign mindset', help you find your business's 'SO WHAT?' factor, and help you understand what you need to put in place to create tangible results.
I: I is for 'interrogate'. It's about digging deep into your audience, messaging, channels, resources, skillsets, and reporting. You'll learn to make sound decisions based on meaningful research, taking the stress, delay & back and forth out of decision making.
L: L is for 'launch' and 'layer'. It's about planning, processes, people and performance. Get ready to implement campaigns that create the energy and momentum to drive your business forward.
D: D is for 'data' and 'delving deeper'. We'll share our approach to testing, deployment and learning, meaning you can spend time gathering the most important data and making informed decisions. Essentially creating a culture of continuous improvement and maximised performance.
Learn more about Build
Who is this event for?
From mid-tier, fast-growth businesses to newly founded SMEs, Build is aimed at founders, owners and senior business leaders who need to implement growth campaigns grounded in commercial thinking and business strategy.
At the end of this 2 day cohort, you'll walk away with:
A better understanding of how to drive your business forward through marketing – including key marketing principles and what they look like in action through real-world case studies.
More clarity on the strengths of your current strategy and what areas need more of your attention.
Worksheets, activities, planners and resources you can use time and time again, based on the BUILD methodology's timeless principles.
Previous attendees to our events have said:
"Light bulb thinking! It was so helpful to take time out to think about "planning" marketing and prepare with confidence"
"Open forum, good information, engaging and knowledgeable speakers"
"Diverse range of topics covered by people who have the experience to share useful advice."
"Thanks to Mike Pye, Sarah Wilde & AJ Handley-Rowe for hosting their very informative webinar this morning discussing how you should continue to market your business within a crisis such as the one we're facing right now...."
"So much useful info and examples that helped bring it all to life"
"The session this morning was extremely useful - thanks so much! "
"Just wanted to say a big thank you to the team for today's webinar….I learnt a lot !!!" I really liked your informal style and the balance of input from all of you was spot on. Also loved your format of 'research', 'stories' and 'best practice tips'…kept it interesting and engaging."
"Just a personal note to say thank you very much for this morning. I found it a really good event, incredibly useful and have scribbled lots of useful and practical takeaways. Nice atmosphere too I felt."
"Great insights and highly useful practical advice to take away."
About the Speakers: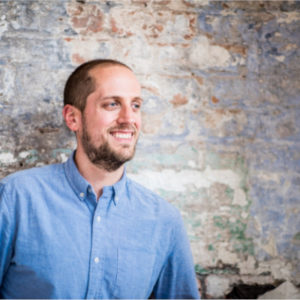 Mike Pye
- Mike Pye + Co
Mike is a commercially focused marketing strategist with nearly 15 years of experience in businesses big and small. With vast experience across brand, digital, content and CRM, and a stickler for process, Mike builds results-driven multi channel marketing campaigns and excellent, high performance teams.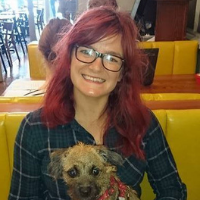 AJ Handley-Rowe ACIM
- Mike Pye + Co
AJ is an award-winning, innovative, results-focused digital campaign and creative content specialist, with over ten years of experience across a range of sectors. What AJ doesn't know about digital strategy isn't worth knowing.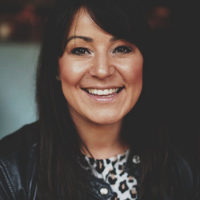 Sarah Wilde CIM
- Mike Pye + Co
A commercially driven marketer and brand specialist, Sarah excels in brand & marketing strategy and content marketing delivery. A passionate marketing professional with a CIM Professional Postgrad Diploma in Marketing, Sarah brings brands to life through creative campaigns.