Masterclass: An Intro to Brand Essence: Why you want it, how to find it and how to use it.
Date:
Friday, 15th June 2018
Time:
08:45 AM - 12:00 PM
Location:
Squire Patton Boggs, No 1 Spinningfields, 1 Hardman Square, Spinningfields
Categories:
Your brand is so much more than just your logo. It is the very essence of your business and it should reflect the personality of your changing organisation. Do your employees and crucially your customers know what you stand for? Does your company have a strong, memorable identity? If the answer is 'perhaps not', then this event is for you.
Description:
At this one-off workshop we are inviting business owners and directors to explore the process of creating a new or refreshed brand for your organisation. We will provide strategic advice on how to translate your brand through your company culture and marketing outputs and will share over 25 years of transferrable insight and design knowledge.
This will be an interactive workshop and we will use a well known household brand as an example to help illustrate the process of:
Understanding the motivations behind making a brand choice
Brand performance
Exploring competing brands strengths and weaknesses
Developing a tangeable personality
Developing a succinct messaging base from which to develop narrative
Articulating your brand internally and externally
About the Speakers: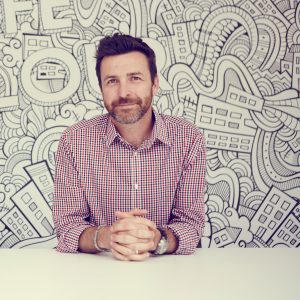 Matt Button
Co - Founder - DS.Emotion
Matt has over 25 years of experience in graphic design and developed DS.Emotion's Active Branding Process, which allows clients to find and define their bespoke 'brand essence'.