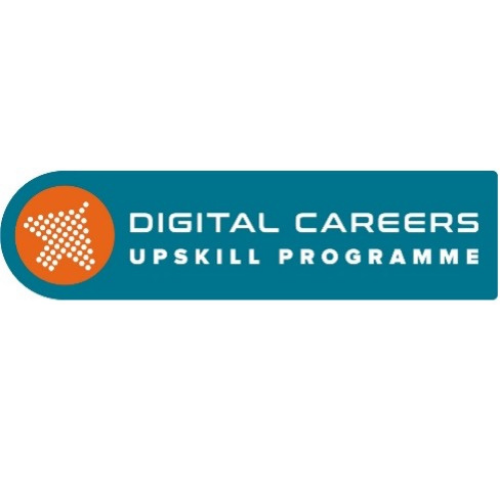 Digital Careers Upskill Programme
The Digital Careers Upskill programme helps support businesses and employed people across the Greater Manchester Combined Authority area with Digital training courses in key Digital disciplines.
We provide fully funded Digital training courses and qualifications to support career aspirations and business growth.
We are excited to be joining Pro-Manchester and look forward to meeting other members and helping them enhance their employees' Digital skills and support business growth.
Our team are here to work with you to provide training that addresses your business' Digital needs.
Courses are available in technical Digital skills including software development, network engineering, cloud engineering, data analysis, CAD, digital marketing, cyber security and many more subjects to address skills shortages across the city-region.
The free digital skills training is possible thanks to Greater Manchester Combined Authority's three-year Skills for Growth programme, which is funded through the European Social Fund.
Find out more about the support available: Digital Careers Upskill Programme (serco-ese.com)
Connect with us:
Facebook: www.facebook.com/DigitalCareersUpskill
LinkedIn: www.linkedin.com/showcase/digital-careers-upskill-programme
Website: https://www.serco-ese.com/digital-careers-upskill
Company Details
a.

Serco House, 16 Bartley Wood Business Park, Hook, Hampshire, RG27 9UY

t.

01619512969
We would love to hear from you
Join the community
Not already a member? Explore the instant benefits and opportunities.
Join pro-manchester