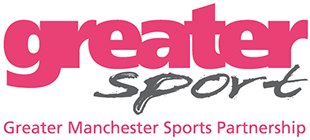 GreaterSport is the Greater Manchester charity inspiring a healthier future in Greater Manchester through Sport and Physical Activity.
GreaterSport believe that Sport and Physical Activity:
– can make a contribution to the achievement of economic potential and social well being of Greater Manchester
– can enhance everyone's life, brings communities together, and should be a life-long habit
– participation and excellence is a defining characteristic of Greater Manchester and should be celebrated and promoted to the benefit of all
www.greatersport.co.uk
Company Details
a.

Wenlock Way Offices, Wenlock Way, Manchester, M12 5DH
We would love to hear from you
Join pro-manchester
Not already a member? Explore the instant benefits and opportunities.
Join pro-manchester