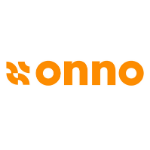 Onno believes in strong relationships and clear communication.
We do this with training and consultancy to grow client relationships and enhance international business relations.
Our work focuses on 2 areas:
Global effectiveness through understanding cross cultural exchanges
Clear communications through adapting our language to enhance understanding across language barriers
Onno work on a consultancy basis to support companies and organisations across the UK and has been working with clients across Europe for over a decade. We work with a range of sectors but specialise in education, construction and sports.
Our consultancy and training solutions support businesses to:
gain maximum benefit from their multi-lingual and multi-cultural teams, building better communications across the board
ensure correct and efficient communication with clients from around the world by understanding cultural differences and the implications of the language we use
access country-specific advice for clients and partners in different countries
support staff with English language training for both native and non-native speakers of English.
Additionally, Onno works with educational institutions across the UK to deliver training for teachers, lecturers and support staff to improve communications with students (and their families) from other countries. We do this both in-house and at conferences and regional workshops.
Please contact Kellie Noon to discover how we can help you to grow: kellie@onno.training
Company Details
a.

Beehive Lofts Coworking, Jersey Street, Ancoats, Manchester, UK
We would love to hear from you
Join pro-manchester
Not already a member? Explore the instant benefits and opportunities.
Join pro-manchester