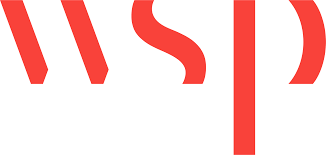 WSP is one of the world's leading engineering professional services consulting firms. We are technical experts and strategic advisors including engineers, technicians, scientists, architects, planners, surveyors and environmental specialists, as well as other design, programme and construction management professionals. With 42,000 talented people in more than 500 offices across 40 countries, we engineer projects that will help societies grow for lifetimes to come.
We know that without our clients, there would be no WSP, no great projects, and no big ideas. So we invest considerable time in building relationships – to understand our clients' aspirations and their needs.
It means we do more than deliver the obvious. We seek constant improvements. We are motivated to exceed expectations and to find ways of solving problems that are more effective, more exciting and more sustainable.
We draw on our expertise to find effective, efficient and sustainable ways of meeting our clients' needs. We work to be outstanding in everything we do, for the public and private sectors, in the UK and overseas.
We also understand the financial imperative. So we bring our creativity and our innovation to bear as we seek to reduce costs and add value in every way we can.
Ideas are exciting; making them reality is even better
We're proud that so many of the game-changing ideas in engineering today have been championed by our people. We were the first to fully exploit the opportunities offered by Business Information Modelling (BIM) and our innovative design meant The Shard was constructed with minimal disruption to London's commuters. Our tunnel engineering accomplishments have achieved industry-wide acclaim and we've pioneered the use of earth-pressure-balance and slurry-face tunnelling techniques, and fibre-reinforced concrete liners.
We strive to find innovations that can reduce costs or create more value for the client on every piece of work, big or small. And if we can move a feature, change a material or reduce the size of something to give our client commercial advantage, we will. We know we make a difference. Our people shape the UK's built and natural environment. They know that their expertise can have a positive impact on the places where we all live and work.
Driven by shared values
We're a people business. We have 7,640 employees in a network of offices across the UK united by our values: collaboration, innovation, pride, and passion for our work. And safety and sustainability are embedded in everything that we do.
We have world-class people in every area of engineering consultancy. If we don't have the right expertise in the UK, we know one of our 42,000 strong network of colleagues will. We learn from each other as we deliver the highest quality solutions for our clients.
Our work is serious fun. We enjoy working with our colleagues and we know that everyone has a contribution to make. We respect our clients, our colleagues, our partners, and the environment, and we do the best we can by each of them.
Company Details
a.

The Victoria, 150-182 The Quays, Salford Quays, Manchester, M50 3SP

t.

01618862400

www.
We would love to hear from you
Join the community
Not already a member? Explore the instant benefits and opportunities.
Join pro-manchester