Creating an award winning work culture
Date:
Friday 5th April 2019
Time:
12:00 PM - 01:30 PM
Location:
B Works, 48 - 50 Market Street, Manchester, M4 3AT
Categories:
Head of Business Development, Claire Smith will discuss how Moneypenny developed its own award-winning culture, and the deep-rooted positive impacts it has on the company's outstanding customer service – using Claire's trusted 'box of props' to illustrate each element.
Moneypenny is the world's leading outsourced communications provider, delivering telephone answering, live chat, outsourced switchboard and multichannel customer services. Founded by a brother and sister team, we've been looking after businesses and their customers since 2000.
With a low turnover of staff, our 750-strong team across the UK and USA are engaged in a happy working environment and inspired to deliver excellence on your behalf. Moneypenny is proud to have won the Queen's Award for Enterprise and has been recognised in The Sunday Times '100 Best Companies to Work For' six times, including a top 5 listing in 2015 and 2017.
About the Speakers: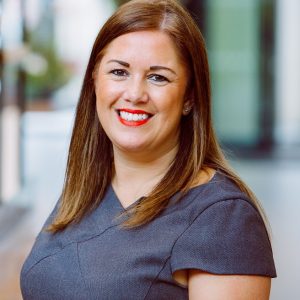 Claire Smith
Head of Business Development - Moneypenny
A qualified solicitor and former Moneypenny client with unparalleled knowledge of business development, Claire joined Moneypenny in 2017 as our Head of Business Development to steer the company into new markets using her wealth of knowledge. Claire is passionate about implementing tailored solutions that exceed expectations on service delivery for forward-thinking businesses. She's also a regular speaker at events and is very happy to share examples of best practice.