How to utilise influencer marketing for your brand
Date:
Thursday 12th March 2020
Time:
08:00 AM - 09:30 AM
Location:
TLT, 3 Hardman Square, , M3 3EB
Cost:
£Free (Members only)
Categories:
Creative Digital and Media
Within the last decade the influencer marketing sector has transformed from an unregulated addition to the public relations offering to a quantifiable method of strategic brand marketing.
The size and scale of the market mirrors this, with the Instagram influencer marketing sector alone valued at $1.7 billion in early 2019.
Whilst influencer marketing is most prevalent in just a handful of industries, the core principals remain the same regardless, with a wealth of benefits that can be reaped by businesses in any sector.
This event will look at the ways in which brands can harness the power of influencers to deliver meaningful results for their businesses, irrespective of sector and share our recommendations for developing an impactful influencer strategy.
About the Speakers: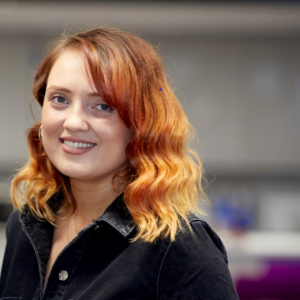 Emma Pearson
senior account manager - BIG Partnership
Emma Pearson is a senior account manager at BIG Partnership. With seven years of industry experience in marketing and communications, Emma has developed a specialism in influencer marketing.
Emma works with clients to create strategic, integrated and quantifiable influencer campaigns across both the B2C and B2B sectors.
She has worked with a wide range of brands, including Kellogg's, Greggs, Studio.co.uk, Deliveroo, Flavour Makers, Stewart Milne Homes, Get Living and Asda.