5 essential tips for remote finance teams
Date:
Thursday 9th April 2020
Time:
03:00 PM - 04:00 PM
Location:
Webinar - joining details to follow, , ,
Never before have finance teams been tested to the extremes that they are being challenged today.
Many organisations are being forced to recalibrate their financial processes and exercise contingency plans in response to COVID-19. And with remote working arrangements becoming the new norm, the capabilities of your financial technology stack have never been more crucial.
Learn from our Senior Payments experts how you and your team can futureproof your financial operations, starting today.
Join this webinar to find out:
- How current events are affecting operational capabilities and productivity
- How to continue operating your business in the new normal
- Which alternative technologies are available to finance teams to support operational contingency and remote working scenarios
About the Speakers: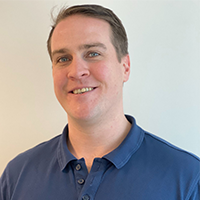 Danny Doyle
Senior Product Manager - AccessPay
Danny leads AccessPay's Product Management function and is focused on delivering the next generation of corporate payments and cash management solutions. He has a particular focus on new product development related to bank integration, automation and data analysis.