A guide to empowering business owners to create the workplace culture you want & need
Date:
Wednesday 11th January 2023
Time:
08:00 AM - 09:30 AM
Location:
Virgin Money, 48-50 Market Street, Manchester, M1 1PW
Categories:
"HR says…" can be some of the most terrifying words known to man.
HR processes and employment law are actually tools that can help empower business owners to manage people and create the culture you want.
During the session we will talk about how you keep HR and employment law simple, what opportunities you have to engage risk and compliance, how your behaviour impacts those around you and what tools are available to help understand what our options are when it come to managing people.
This event is ideal for business owners and those making HR decisions.
About the Speakers: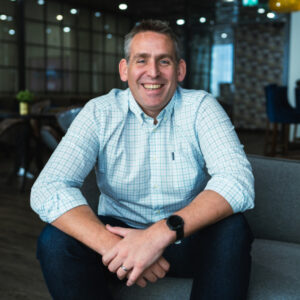 Alastair Swindlehurst
Founder - EZHR
Alastair is the Founder of EZHR, a HR subscription solution for SMEs that wants to lower barrier of entry to really good advice.
Prior to that he spent 15 years' working in house for various Blue Chip FMCG and manufacturing businesses along with a number of global BPO organisations. His work was across various areas of specialism including employee relations, organisational change, development, TUPE, and business sale.
Additionally, he hosts The Alternative Business Review. A podcast for early-stage founders that offers an alternative take on what it's really like founding and growing a business.
Interested In The Event?
If you're interested in attending, you can book online here.