Achieving Peak Performance at Work: an Evidence Based Positive Psychology Approach
Date:
Wednesday 15th February 2023
Time:
08:30 AM - 10:00 AM
Location:
Virgin Money, 48-50 Market Street, Manchester, M1 1PW
Categories:
We will share evidence on how identifying and using strengths can lead to significant improvements in motivation, wellbeing, problem solving, self-confidence and teamwork.
Participants will have the opportunity to explore their own strengths as well as understanding how these pragmatic approaches can be applied to leadership development, recruitment and onboarding, ED&I, wellbeing, graduate development and client engagement programmes. This session is aimed at senior and mid level leaders and HR professionals. It is particularly appropriate for organisations where the performance of individuals and collaboration are critical to organisational success and sustainability.
About the Speakers: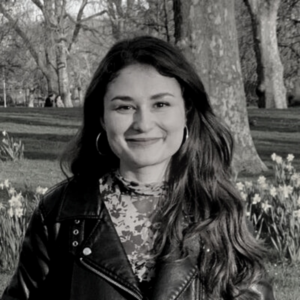 Maria Moneva MBPsS
Business Psychologist - Impact Consulting Psychologists Ltd
Prior to joining the Impact team, Maria had built a successful career in Human Resources, working as a Human Resources Advisor for a social care not-for-profit organisation. Her passion for welfare, combined with her deep understanding of policies and procedures, has allowed her to effectively strike a balance between employee support and business-enhancing practices.
Maria is a Graduate Member of the British Psychological Society (MBPsS) with a MSc degree in Organisational Psychology. She currently works on designing workshops, facilitating development centres and delivering ability and personality feedback and reports.
Interested In The Event?
If you're interested in attending, you can book online here.