Being confident, always and forever
Date:
Monday 17th June 2019
Time:
12:00 PM - 01:30 PM
Location:
B Works, 48 - 50 Market Street, Manchester, M1 1PW
Categories:
It is an affliction which touches everybody at one time or another, that moment when we question ourselves, believe our views are not worthy and would rather retreat back into our comfort zone for safety.   It's horrible and in some ways debilitating, holding us back and preventing great ideas coming to fruition.Imagine if you could go through life, both business and personal, always being comfortable speaking, engaging with whoever you need to, expressing your views, making bold decisions, following your dreams and aspirations.
You will experience less stress, feel less frustrated and as a consequence become more influential.  Hear from our panellists as they talk about how they have overcome their confidence battles, instilled confidence in others and how important they see confidence in getting on in both business and life.
About the Speakers: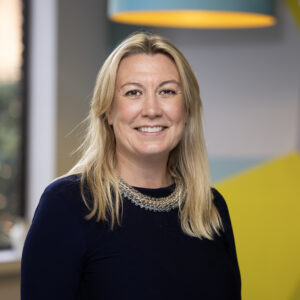 Sam Booth
Chief Executive - pro-manchester. Tel: 07970 269974
At pro-manchester, Sam has been an integral part of its growth from a small, effective membership network to a sophisticated business development organisation. A firm part of the Manchester business community, Sam is a familiar face to most, constantly and efficiently working to bring businesses together in the city region.
As chief executive, Sam is responsible for the organisation's corporate engagement as well managing all existing key partnerships and member relationships. Whilst providing support to her team, Sam manages the day-to-day running and strategic direction of the business.
Sam also sits on the board of trustees for Forever Manchester, a charity that supports community activity across Greater Manchester. As well as this, Sam also sits on the City of Trees Executive Advisory Group and the Greater Manchester Organisational Representatives Group. More recently, Sam has become the Regional Deputy Chair of TheCityUK, where she helps to engage on a regional level on behalf of individuals in the financial and professional services industries.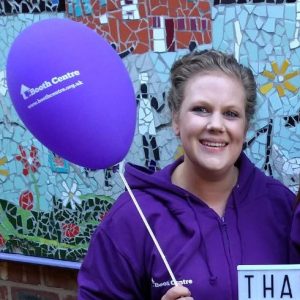 Amy Hinks
Development Manager - Booth Centre
Amy joined the Booth Centre, an organisation supporting people experiencing homelessness in Manchester, in 2014 as their Development Manager. She has responsibility for generating sustainable income streams for the charity, including managing and developing corporate partnerships. Her experience in the third sector over the last 10 years includes fundraising, communications, marketing and development roles with various local and national charities including The Christie and The Children's Society.
Amy has developed a particular passion for corporate fundraising and relationship fundraising, having helped to grow the Booth Centre's unrestricted income and fundraising team to diversify sources of income away from local authority funding and restricted grants. Amy has developed a fundraising strategy to support the organisation's vision for everyone to have a secure home and the opportunity to have a good quality of life. The Booth Centre is an example of a small local charity with limited reach and awareness, but with a growing demand for its services in Manchester.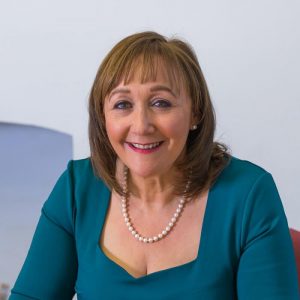 Shelly Rubinstein
Chief Executive - Impact Consulting Psychologists Ltd
Shelly Rubinstein, Chartered Psychologist, founded Impact Consulting Psychologists in 1994. She has over twenty-five years of high-level commercial experience and has led change programmes across many organisations. Shelly has an in-depth understanding and robust experience of organisational change, its impact on leaders and the consequences for services to customers. She is the recipient of a Lifetime Achievement Award from the British Psychological Society
Experienced in working with senior executives in investment banks, financial services, legal sector, manufacturing industry, BBC, Police Forces, and most government departments for many years. Shelly Rubinstein has made TV and Radio appearances as an expert on stress at work, workplace bullying and Leadership. She has featured in the Financial Times on topics such as "Standing Up for Yourself at Work"" and "How to unite newly formed teams." Shelly integrates both business and people focus in order to increase organisations' staff satisfaction levels, productivity, quality and profit.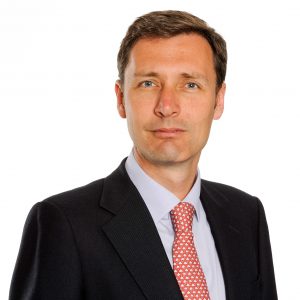 Alistair Cree
Past Chair 18-19 - Eversheds Sutherland LLP
Alistair is a Partner in Eversheds Sutherland's core corporate group, specialising in advising public and private companies on acquisitions, fundraisings, disposals, restructurings and general corporate governance.
Alistair has lived and worked in Manchester since 2002 and joined the board of pro-manchester in 2015. He co-leads Eversheds Sutherlands' global aerospace and defence practice and over the past decade has advised on some of the North West's most prominent corporate transactions.
Outside of work, Alistair is married with two young daughters and enjoys wine, squash and Arsenal FC.