Can apprenticeships solve the skills gap?
Date:
Tuesday 19th October 2021
Time:
04:30 PM - 06:00 PM
Location:
Ada Manchester, Manchester Technology Centre, Oxford Road, , M1 7ED
Categories:
Apprenticeships promise a lot: a chance to grow your own talent as you grow your business, solve skills shortages, and be part of the solution for talent development. But can they really work for you? Even for more technical roles?
At Ada, the National College for Digital Skills, we're passionate about apprenticeships and what they can offer. We've trained 265 higher digital apprentices across 38 employers, and have recently established our Manchester hub, helping us to achieve our mission to educate and empower the next generation of diverse digital talent.
You are warmly invited to join us at our Manchester campus for an insights and networking event, to hear more about digital apprenticeships directly from some of our employer partners, and the apprentices themselves.
We'll cover some top tips on venturing into the world of apprenticeships, recruiting for potential and increasing the diversity of your workforce, and making apprenticeships work in small and large teams. You'll also get an inside peek into Ada delivery alongside your refreshments and networking.
About the Speakers: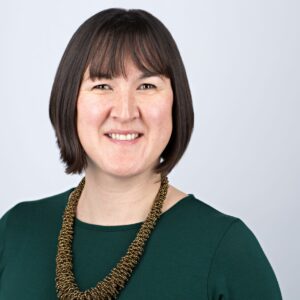 Susanna Lawson
CEO & Founder - OneFile
Susanna started her career as a psychology graduate from the University of Manchester, and went on to work with adults with learning difficulties in the NHS. Susanna then had to complete a NVQ in care to prove her practical competencies – and her involvement in vocational training began. After completing her NVQ levels 2 and 3, she soon moved up the ranks, and was appointed the National Contract Manager for an independent training provider, responsible for over 1,000 apprentices across the UK. Throughout her journey she witnessed huge inefficiencies at every stage of the sector, and decided with her partner to build a technology solution: OneFile.
OneFile has developed from a back bedroom start up into the leading edtech software in the post 16 vocational training sector. OneFile has grown to a multi million pound company with a team of almost 80 with over 1.3m users. OneFile received a Queens Award for Innovation in 2017, and CIPD People Management in 2019. Susanna was awarded the 2019 Outstanding Achievement EVAS award and Institute of Directors winner for Equality, Diversity and Inclusion. OneFile was also listed in the Best Companies Top 100 companies to work for in 2021.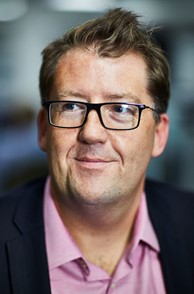 Graham Donoghue
CEO - Sykes Cottages
Graham has worked in digital for over 20 years. He has helped create and grow some of the most successful digital led businesses across financial services and travel, both in the UK and across Europe. Graham has been a board member of TUI Travel PLC, MoneySupermarket and a non-executive of Brightside Insurance. Passionate about technology, data and customer experience. Graham joined PE backed Sykes Cottages as CEO in July 2016 with a $500m exit to Vitruvian Partners in 2019. Graham continues as the CEO and manages over 20,000 properties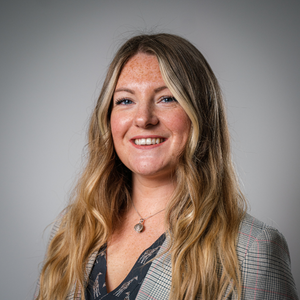 Georgia Fitzgerald
Associate Director - The Juice Academy
Georgia is the Associate Director of The Juice Academy, the UK's first industry-led digital apprenticeship programme. Not-for-profit, it was created for two reasons; to help towards filling the digital skills gap and to create good quality careers. Georgia is very passionate about development, skills of the future and filling the skills gaps.
She is also a voluntary Enterprise Advisor through the GMCA's Enterprise Advisor Network, working with schools to support their careers programmes, a member of the skills committee at pro-manchester and a board member of the North West Apprentice Ambassador Network. She has been recognised on Northern Power Women's 'Future List' and Elevate GM's top 40 Northern Gamechangers.
Interested In The Event?
If you're interested in attending, you can book online here.