Carbon Literacy Action Day
Date:
Monday 4th December 2023
Time:
09:00 AM - 05:30 PM
Location:
Slalom Manchester Offices , Floor 15, Bloc, 17 Marble St, M2 3AW
Categories:
Carbon Literacy Action Day is the largest low-carbon education event. Scheduled for December 4th, it coincides with UN COP28 in Dubai. This day serves as a catalyst for addressing climate change through Carbon Literacy training, engaging people from all walks of life in the quest for positive, collective climate action, no matter where they're from.
The day is a unique opportunity for you to gain a deeper understanding of climate change and discover how you can help combat it. By participating, you can become certified as Carbon Literate and receive an exclusive Action Day certificate, highlighting your commitment to a more sustainable and climate-conscious future. What's more, the training is free other than a small fee (£15) payable to Carbon Literacy Project for your certificate.
About the course
The race to 'net-zero', circularity and ever greener claims is on. However, many companies are worried about being called out by an increasingly clued-up audience and ever stricter guidelines and legislation. This accredited carbon literacy course builds confidence and drives action; split into the five modules below:
1. The business opportunities and threats associated with climate change
2. What is climate change, a carbon footprint and offsetting; and why does it all matter?
3. What are the greenhouse gases, the carbon budget, net zero & other key industry terminology?
4. What key commitments have been made; globally, nationally and locally?
5. The latest marketing regulations, how to avoid greenwash and what best practice looks like
About the Speakers: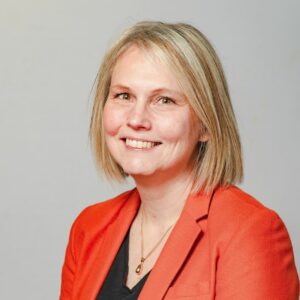 Malin Cunningham
Founder & MD - hattrick
Malin is a b2b content marketer and carbon literacy trainer who's spent 20+ years supporting businesses with their sustainability communications. A Swedish national with an MA in Public Relations and a Goldman Sachs 10,000 Small Businesses alumni, she thrives on helping businesses balance the commercial realities with climate conscious operations.