Date:
Wednesday 19th October 2022
Time:
12:00 PM - 02:00 PM
Location:
Manchester Technology Centre, 103, Oxford House, Oxford Rd, Manchester, M1 7ED
Categories:
The City Mood Project, led by The Greater Manchester Good Employment Charter, in partnership with pro-manchester and Stribe, was launched in 2021 to evaluate the mood and confidence of workers returning to the City of Manchester.
In order to do so, participating organisations were asked a series of questions using Stribe's employee engagement survey technology. The project is now complete and a valuable report has been produced to inform & enable both City stakeholders and employers to better support their employees returning to work, as part of Manchester's Covid recovery process.
This event will launch the findings from the City Mood Project along with providing valuable insights from our expert panel on how to best support and engage your employees.
Please note that this event has been rescheduled from the 14th September in light of the very sad recent passing of our H.M . The Queen, Elizabeth II
About the Speakers: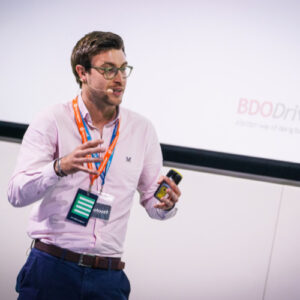 Michael Brennan
Co-Founder - Stribe
Michael originally developed the world's first reporting and safeguarding app for children and young people called tootoot. To date, tootoot has supported over 600,000 children globally to report over 70,000 concerns of bullying, mental health and safeguarding to name but a few. Tootoot has recently been recommended and evaluated by the Department for Education and UK Government.
As a result of tootoot's success, Michael and his team set out on a mission 3years ago to develop Stribe, an employee engagement platform which helps to create collaborative workplaces that great people thrive in.
Stribe, headquartered in Manchester's Technology centre on Oxford Rd, is working collaboratively with the GM Good Employment Charter and pro-manchester, and is directly funded by the Greater Manchester Combined Authority. Stribe supports organisations of all shapes and sizes across private and public sector and Stribe's North West partners include; Bolton Council, Great Places Housing Group, GM Good Employment Charter, Wigan & Leigh College and Tangerine PR.
Michael has won a number of awards and accolades including; Forbes 30 Under 30 Entrepreneur of the Year, Tech Nation's Rising Star 2020 and Nominet Trust's Global Tech for Good Winner.
Michael is on a mission to make organisations happier and safe places with Stribe's award-winning team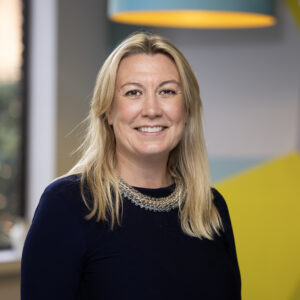 Sam Booth
Chief Executive - pro-manchester. Tel: 07970 269974
At pro-manchester, Sam has been an integral part of its growth from a small, effective membership network to a sophisticated business development organisation. A firm part of the Manchester business community, Sam is a familiar face to most, constantly and efficiently working to bring businesses together in the city region.
As chief executive, Sam is responsible for the organisation's corporate engagement as well managing all existing key partnerships and member relationships. Whilst providing support to her team, Sam manages the day-to-day running and strategic direction of the business.
Sam also sits on the board of trustees for Forever Manchester, a charity that supports community activity across Greater Manchester. As well as this, Sam also sits on the City of Trees Executive Advisory Group and the Greater Manchester Organisational Representatives Group. More recently, Sam has become the Regional Deputy Chair of TheCityUK, where she helps to engage on a regional level on behalf of individuals in the financial and professional services industries.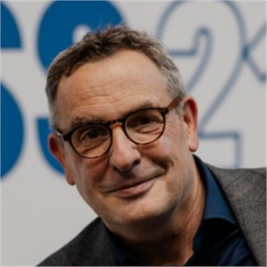 Ian MacArthur
Director - The GM Good Employment Charter
An exiled Scotsman, Ian has spent his career working on environmental and public health issues – and the socioeconomic policies that underpin them – from community to international levels.
Starting his career as an environmental health officer with Carlisle City Council, he has worked in delivery, policy and leadership roles for Edinburgh City Council, the Health and Safety Executive, the Chartered Institute of Environmental Health, The World Health Organisation (Euro), the UK Public Health Association, Groundwork UK and The Growth Company.
Since March 2019, he has led the development and implementation of the Greater Manchester Good Employment Charter, – an initiative established by the Mayor of Greater Manchester Andy Burnham in his first term and now a major policy foundation to help address employment related inequalities and build economic and social resilience in his second.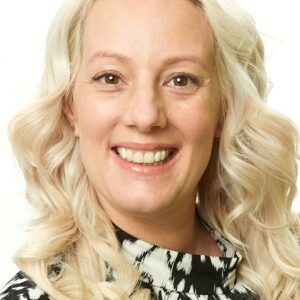 Clair Staines
Group People Director - OpenMoney
Clair is a values driven HR professional with over 15 years' experience, working both overseas and the UK. Clair specialises in scaling SMEs through her people centric strategies that combine a logical business approach with innovation and creativity.
Having qualified in both HR and L&D, alongside her coaching and NLP knowledge, this gives Clair an unique perspective to be able to build solid relationship internally and bring about the change required to make a business successful with the people always at the heart.
Clair is passionate about working within the local schools and charities especially around educating and supporting young adults by giving them real life skills which will support them throughout their careers; having also created and developed an award-winning apprenticeship scheme.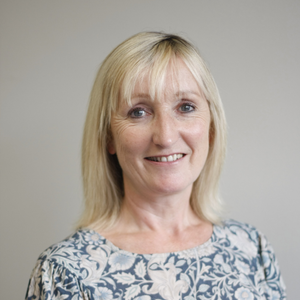 Louise Brown
- Wigan & Leigh College
Louise Brown, Chartered Fellow CIPD has been Vice Principal at Wigan & Leigh College for over 10 years.  Prior to this, Louise served in local government holding senior HR positions.
Louise is passionate about employee engagement and this is at the forefront of everything she does.  She has led significant periods of change within the college and sector and is proud that Wigan & Leigh College is in the Top 100 Best Large Companies to work for, as well as the Top 25 Best Education & Training Companies to work for 2021 and achieving the Best Companies accolade of 3  Star – World Class To Work For in 2021.
Interested In The Event?
If you're interested in attending, you can book online here.