Creativity in Professional Services – Brunch
Date:
Friday 12th April 2019
Time:
10:00 AM - 12:00 PM
Location:
B Works, 48 - 50 Market Street, , M1 1PW
Categories:
Creative Digital and Media
Can professional services be creative?
For years, it was thought the two worlds were mutually exclusive: creatives lived on their own island, concerning themselves with design, branding and wearing shorts, while professionals had financial and legal matters under control, but had to go on a journey of understanding with things such as social media.
Breaking down these barriers and bringing the two worlds together was one of the original reasons we founded our creative sector group – and it's a raison d'être that powers us to this day. Today, as the creatives and professionals of the world understand far more about each other than ever before, the focus turns to how each can further embrace the other's practices and principles for mutual benefit.
And so with our latest event, we drill into the topic of creativity within professional services. How do you inject flair – even entertainment – and find a point of difference in a heavily regulated world? How can you use creativity to help your firm stand out in a crowded market? And can creativity be used in other ways within professional services in order to drive benefits across recruitment, retention, case management, productivity and more?
Exploring the answers to the above will be speakers including Daniel Nolan, theEword; Jo Scott and Darren Scott, Truth Creative; Lauren Riley, LinkApp;  Sam Jones, Tunafish; Eimear McCann, F-Lex and Dan McNicholas, 4and20million.
About the Speakers:
Dan Nolan
- Digital Marketing Consultant
Daniel is the co-chair of pro-manchester's creative and digital sector group, the president of the Manchester Publicity Association and has previously been recognised as the Digital, Media or Creative Professional of the Year at the Made In Manchester Awards.
He is a passionate ambassador for Manchester and the North West's creative, digital and media industries and has hosted and spoken at conferences and events for the likes of pro-manchester, the Chartered Institute of Public Relations, Salford Media Festival, the MPA, Manchester Metropolitan University and many more.
Working with Manchester Metropolitan University, Oldham College and the UTC @ MediaCity, Daniel is also a leading figure locally in setting the agenda for training and retaining the best creative, digital and media talent in the city.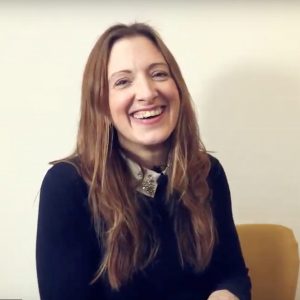 Jo Scott
Founder & Group Managing Partner - Truth Creative
Jo comes from a global advertising agency background.She understands the importance of strategic campaign work and its placement in equal measure. Jo has worked across a multitude of both B2C and B2B client sectors, delivering through-the-line campaigns for the likes of: Britannia Building Society, Magnet Kitchens, DAF Trucks, Thomson Reuters and smaller SME businesses. At Truth, Jo has worked across a diverse range of industries to support TTL campaign work, including but not limited to: The Authentic Food Company, M247, Newcastle University London, University Academy 92, Shaws of Darwen and GC Aesthetics. Jo is adept at understanding the wider strategic business objectives,ensuring an integrated campaign supported by research, insight and media planning can maximise its effectiveness and ROI.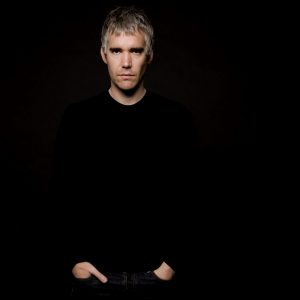 Darren Scott
Founder & Creative Director - Truth Creative
Darren joined McCann-Erickson in the mid 90s and over a decade in the position of Senior Designer and Head of Typography produced award winning work for international brands including: Durex, Scholl, Manchester United, Sony, Britannia, CP Hart, Shell, Sainsbury's, UPS, Aldi, Motorola, Coca-Cola, RBS, Ellesse, The British Council and Peugeotto name a few. Darren has created and delivered integrated campaign work both across the globe and on a local, more granular level. Much more than creative execution in isolation, Darren is adept at providing wider value – ensuring a robust strategic model across a variety of clients such as Rosewood Pet Products, Travel Counsellors, Clive Christian Furniture Co., and Shaws of Darwen. He understands the commercial context of his creativity demonstrated through careful design problem solving ensuring design adds value to a business not just a cosmetic solution.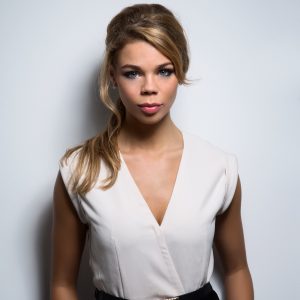 Lauren Riley
Founder - The LinkApp
Lauren has a deep understanding of the day to day problems professional firms and clients face. She developed The Link App to redefine the client-lawyer relationship, and she is passionate about solving common communication paint points through the innovative use of technology. As a strong advocate for diversity in business, Lauren is a prominent blogger and media commentator.
Lauren's appearance on The BBC's The Apprentice, in 2014 was an opportunity to not only get backing for her business idea, but to share her belief that women can have it all; a highly successful career, without compromising on the things you hold dear in life. Lauren's endeavours in the tech industry have had a ripple effect on her reputation as an influential business leader. She has been ranked as one of Linkedin's top ten profiles within the UK's technology industry, setting herself apart from over 20 million other UK users.
In 2018, The Link App ranked in KPMG's top 5 best mobile start ups in Britain. The Link App's recognition by KPMG is just one of several accolades the business has received recently. The company was also shortlisted for 3 awards at this year's The Modern Law awards for Innovation, Best Use of Technology and Supporting The Industry. In Spring 2017 Lauren also took a spot at Silicon Valley's prestigious Women's Start Up Lab Accelerator Program. Alongside this, Lauren has also been listed in Business Cloud Magazines 301 Female Trailblazers of Tech, Forbes Top 100 Female Founders to Follow, and was a finalist in Natwest's Great British Entrepreneur Awards 2018.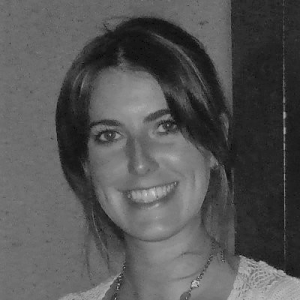 Eimaer McCann
Head of Northern Hub - F-lex
Eimear heads up the Northern Hub of F-lex, an online platform which connects paralegals with law firms and in-house teams across the UK.
Starting out her career as a writer, Eimear moved into the legal profession where she remained for over 11 years, working in both litigation and immigration. With a passion for innovation, Eimear is keen to see Legal Tech changing the landscape of the profession.