Digital Marketing: Fact or Fiction?
Date:
Wednesday 9th January 2019
Time:
08:00 AM - 09:30 AM
Location:
Brewin Dolphin, 1 The Avenue, Spinningfields Square, Hardman Street, M3 3AP
It's an undisputed fact that real-time, on point digital marketing - from web and app design, to social media campaigns, blog writing and SEO - is a vital service in today's business growth toolkit. However, digital agencies all too often depict their services as 'fluffy' and consequently present proposals that vary quite dramatically, with regard to content, layout and price.
This event is designed to help SME customers procure from competing agencies 'SMART' digital marketing proposals that can be benchmarked and compared thereby enabling them to make an informed, value led decision when appointing their next digital marketing partner.
About the Speakers: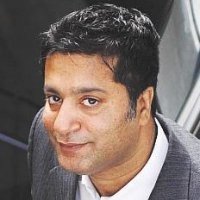 Dr Moneeb Awan
- Rezaid
Dr Moneeb Awan is Founder & CEO of Rezaid (UK), a Microsoft technology stack, software house, supplying quality and cost effective, bespoke software development services for fast growing UK SMEs from its offices in Manchester, UK and Lahore, Pakistan.  Prior to this he was the Managing Director at WorkMobile®, an award winning mobile data capture service. In his first career, Moneeb was a cardiovascular research scientist investigating factors associated with blood vessel remodelling. He holds a PhD in Biochemistry from University College London. He is a past President of the Greater Manchester Chamber of Commerce, and former chair of the Institute of Directors' Young Directors Forum.
Interested In The Event?
If you're interested in attending, you can book online here.