Date:
Tuesday 12th February 2019
Time:
08:00 AM - 09:30 AM
Location:
Crowe, The Lexicon, Mount St, M2 5NT
Categories:
Financial and Professional Services
Worried about the economy? Just Calm Down and Enjoy The Ride
President Trump's new year message to markets was pretty succinct: "just calm down and enjoy the ride," Trump tweeted. "Great things are happening for our country," he explained.
Stock markets, once the representation of Trump success are now not quite so sure. The Central Bank (not Trump of course) is to blame, "The Fed is behaving like a power golfer who cannot putt!"
Jay Powell Chair of the Fed, has "no touch", Rex Tillerson, ex-Secretary of State is "Dumb as a rock" and General McChrystal has a "big dumb mouth". Yes its tough being President when you are much smarter than anyone else! Don't miss our quarterly economics update as we ask whether great things are happening in the USA and what is happening in the UK and Europe as the Brexit deadline nears.
Dr John Ashcroft returns with his quarterly briefing on the UK and world economy. He'll be looking at growth, employment and inflation, as well as taking a look at survey data and what this all means for Greater Manchester, the UK and globally. Oh yes and Brexit, let's not forget about Brexit. We will probably talk about Brexit a little bit too.
About the Speakers: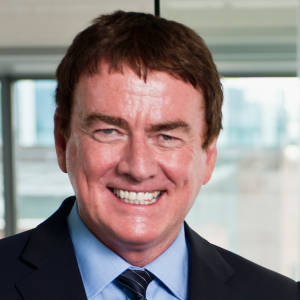 John Ashcroft
Economist - The Saturday Economist
John Ashcroft is the author of The Saturday Economist, a weekly update on the UK and world economy. Educated at the London School of Economics, London Business School and with a PhD in Economics from Manchester Metropolitan University, John is a fellow of the Royal Society of Arts, a companion of the British Institute of Management and a member of the Society of Business Economists. John was chief executive of pro-manchester for nine years.
Interested In The Event?
If you're interested in attending, you can book online here.