Emotional Intelligence: Managing our emotions at work
Date:
Tuesday 21st April 2020
Time:
12:00 PM - 01:00 PM
Location:
Webinar - details to follow , , ,
Emotional Intelligence (E.I.) is all about understanding your own emotions, other people's emotions and how to handle them. E.I. allows you to read other people's signals and react appropriately to them, while also managing your own emotions. This is particularly important when you're faced with additional demands and managing your emotions will be more challenging, for example, under tight deadlines or with difficult colleagues. During such circumstances, it is easy for your emotions to become heated which can make situations intense and ineffective. Therefore, you must ask yourself; do I have the tools needed to maintain self-control?
In this pro-manchester talk we will
• Explore the four domains of emotional intelligence, focusing on emotion management
• Discuss how fulfilling the emotional requirements of your job impacts your self-control
• Discover that not all negative feelings are necessarily 'bad'
• Identify ways to regulate your emotions in an effective and meaningful way to secure a successful future
About the Speakers: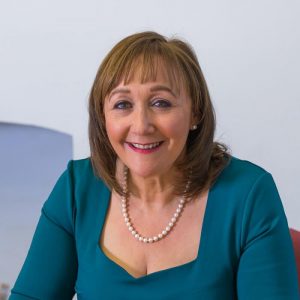 Shelly Rubinstein
Chief Executive - Impact Consulting Psychologists Ltd
Shelly Rubinstein, Chartered Psychologist, founded Impact Consulting Psychologists in 1994. She has over twenty-five years of high-level commercial experience and has led change programmes across many organisations. Shelly has an in-depth understanding and robust experience of organisational change, its impact on leaders and the consequences for services to customers. She is the recipient of a Lifetime Achievement Award from the British Psychological Society
Experienced in working with senior executives in investment banks, financial services, legal sector, manufacturing industry, BBC, Police Forces, and most government departments for many years. Shelly Rubinstein has made TV and Radio appearances as an expert on stress at work, workplace bullying and Leadership. She has featured in the Financial Times on topics such as "Standing Up for Yourself at Work"" and "How to unite newly formed teams." Shelly integrates both business and people focus in order to increase organisations' staff satisfaction levels, productivity, quality and profit.
Interested In The Event?
If you're interested in attending, you can book online here.