Financial Wellbeing and ways to help your employees
Date:
Friday 10th March 2023
Time:
11:00 AM - 12:30 PM
Categories:
What is financial wellbeing and how does it affect your staff?
 With UK inflation hitting record highs during 2022, businesses and their employees have been feeling the pinch.
Recently, employee benefits platform WorkLife found that an overwhelming 96% of Northern small businesses were concerned about the impact of rising living costs on their employees' personal finances.
However, in our experience, employers are keen to support their employees, but often worry about crossing boundaries or starting discussions that could be construed as impolite or intrusive.
Employers are already intrinsically linked with peoples' personal finances by providing their salary and pension, which means they're also uniquely placed to help employees map out their long-term goals and enable them to feel more secure about their financial future.
In this session, we will look at financial education and the options you can give your employees have to ensure a happy and more productive workforce.
About the Speakers: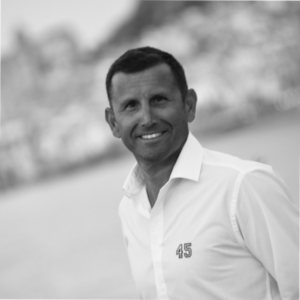 Paul Chedzey
Commercial Director - Worklife by OpenMoney
Paul Chedzey has a wealth of experience in the financial sector, working tirelessly to aid the wellbeing of employees and making financial services accessible to all, regardless of their circumstances.
Paul currently works for WorkLife by OpenMoney, a digital platform on a mission to help businesses of all sizes to improve employee wellbeing. And in so doing, improve their retention and attraction of talent.
Top of the range financial wellbeing services are core to WorkLife's proposition. It combines regulated financial advice and market-leading benefits with low cost and transparent fees, allowing SMEs to reward their employees with the same great perks as those traditionally only enjoyed by employees at larger companies. The platform enables companies to take an holistic approach to employee wellbeing, making sure they are covered across all the financial, mental, social, physical and environmental aspects of their life.
Interested In The Event?
If you're interested in attending, you can book online here.