Date:
Thursday 26th July 2018
Time:
12:00 PM - 02:30 PM
Location:
Hilton Deansgate, 303 Deansgate, Manchester, M3 4LQ
Categories:
As the UK's second largest economy, Manchester is an economic powerhouse employing almost 324,000 people in the financial, professional and business services. Its reputation as a 'city of innovation' is truer today than ever with Manchester now firmly established as a major technology hub.
Fintech is stirring up finance, it is impacting consumers and industries alike. We have all heard talk about the threat of fintech. Join pro-manchester and our expert panel for lunch as we discuss what Manchester has to offer FinTech businesses.  Hosting the panel will be the Lord Mayor of the City of London who is keen to engage with businesses in the northern regions and find out more about what is driving the northern economy.
Our lunches always book up fast so secure your place today.  With fabulous hospitality along with stimulating debate, this is one lunch you cant afford to miss.
Price: £38.00 + VAT per person, includes a 2 Course Lunch with Coffee and 2 drinks
About the Speakers: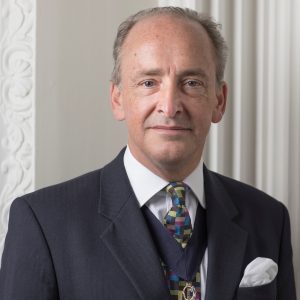 Alderman Charles Bowman
Lord Mayor of the City of London 2017/18 -
The event will be hosted by the Lord Mayor of the City of London.   Charles Bowman is a senior partner with PwC. He is Alderman of the Lime Street Ward and served as Sheriff of the City of London in 2015/16.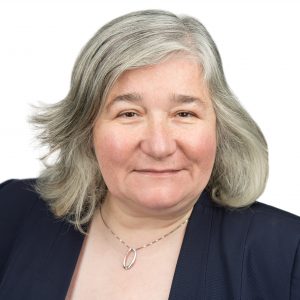 Susan Hall
Partner - Intellectual Property - Clarke Willmott
Susan is a Partner in the Intellectual Property team specialising in Intellectual Property and Information and Communications Technology.
Susan's expertise includes working with a wide range of clients ranging from Government Departments and universities to multi-nationals, owner-managed businesses and startups. Her work includes major IT outsourcing projects, Cloud computing agreements, work on data protection, IT security, freedom of information and the full range of intellectual property work, both on the non-contentious and contentious side, including patent licensing and disputes, breach of confidence, trade and service mark issues and designs. She is regularly asked to provide expert commentary by publications including the BBC website, Computer Weekly and national newspapers.
Susan's fintech clients include businesses which provide rules-based expert systems, open API payment solutions, encryption services and regulatory and compliance services. Some of her most interesting matters have been at the intersection between data protection and open banking
Susan joined Clarke Willmott in 2013 after thirteen years as a partner at Cobbetts LLP/DWF LLP.  Susan is ranked as a Leading Individual in Legal 500 for Technology Media and Telecoms.  The Clarke Willmott North West team is ranked in Band 1 for IP and Band 2 for IT and Telecoms.  Susan is the firm's Nominated Individual for the British Franchise Association (BFA).  Susan is a member of Licensing Executives Society and on the North-West Committee.
Lloyd Hutchinson
Head of Sales - Ebury
Lloyd is Head of Sales for Ebury; specialising in volatility risk management, provision of FX liquidity, international payments and financing. Ebury is backed by top tier investors and through it's strong sustained growth of helping businesses trade internationally it has won a number of rewards e.g being a Deloitte UK Tech fast 50 winner 3 years in a row.
Lloyd joined Ebury in 2012; becoming Head of Sales in April 2017, in one of the fastest growing Fintech companies in Europe. He graduated from the University of York with a BA in Accounting, Business Finance and Management and holds a CISI qualification. With 7 years experience in financial markets, Lloyd has worked with an extensive range of clients including; SME's, Investments funds and PLC's.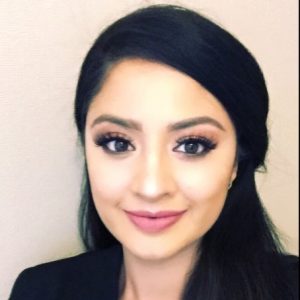 Sonia Awan
Head of Digital Innovation - Together
Sonia has over 13 years of experience working in financial services, creating innovative and technology-driven solutions for customer and business demands.
She was appointed Head of Digital Innovation at Together in April 2017, following two years as chief enterprise architect for the company.
Sonia achieved both her Masters in computer science and Bachelors in chemistry at the University of Manchester and is currently working with the data science team at the University on several projects.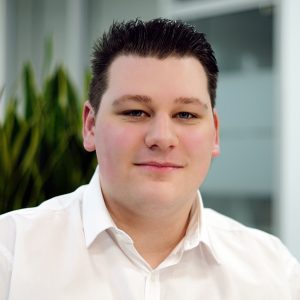 Lewis James
Co-founder & Chief Operating Officer - AlgoLib
Lewis is the COO and co-founder of AlgoLib, the UK's first Algorithm as a Service (AaaS) algorithm marketplace and search engine. Where anyone, regardless of their knowledge of programming can access the most comprehensive library of cutting-edge technology. Whether that would be to trade Bitcoins algorithmically, use AI to forecast the price of a stock in the next 6 months or even to bring your 3D renderings to life with Augmented Reality.  Based in Liverpool, London and Manchester AlgoLib facilitates the trade of algorithms globally. Companies, individuals and research institutions can upload, share and ultimately profit from their code. AlgoLib was selected as one of the top 100 Fintech companies in the UK to exhibit at the HM Treasury's International Fintech Conference for the second year in a row, the largest Fintech Conference in Europe. AlgoLib was also selected as one of the top 30 tech companies to represent London at the London Tech Week @ China conference in both Shanghai and Shenzhen. AlgoLib has presented at the International Business Festival 2018, the Fintech North Conference, to HRH the Duke of York and within the houses of parliament. They are one of only 80 companies nationwide on the NatWest Fintech Accelerator. Before AlgoLib, Lewis worked as a Business Analyst and Data Scientist, previously also founding another startup.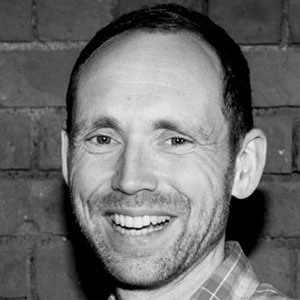 Matthew Elliott
co-founder & CDO - nivo
Co-founder of Nivo, new customer onboarding and secure client communications – built in Barclays, now available to everyone.
Previously leading FinTech innovation in Barclays Rise. See http://thinkrise.com.  Passion for innovation, entrepreneurial instinct and desire to create a positive impact.
Career experience gained through 10+ years leading change in financial services organisations includes:
– strategic exec. advisory
– project and programme management
– innovation and digital delivery
– mergers and acquisitions
– major IT outsourcing
– supplier selection and commercial management