Flexible Working: The Future Approach to Employment
Date:
Thursday 24th January 2019
Time:
08:00 AM - 09:30 AM
Location:
Workplace, 4th Floor, Churchgate House, 56 Oxford Street, M1 6EU
Categories:
Flexible working is increasingly becoming the new norm in terms of how we manage our work and private lives. Whether this involves age, religion, ethnic origin, mental health, gender or disability, adapting your working hours to suit your needs is becoming more common in the workplace culture.
Whilst it's easy to see why employees might value the ability to work flexibly, what's often overlooked is the value that it also offers to employers. In reality, the business case for flexibility is incredibly strong, particularly when it comes to improved retention & motivation and attracting people back into the workplace.
Join our expert panel on 24th January as they'll be answering some of the following key questions;
Can flexible working arrangements benefit both employers and employees?
What are the barriers preventing our workplaces from adopting these practices on a much wider scale?
Do attitudes to flexible working arrangements differ according to employees' gender, caring responsibilities or occupation level?
Are employees concerned about the effect that flexible working will have on their career and promotion prospects?
About the Speakers: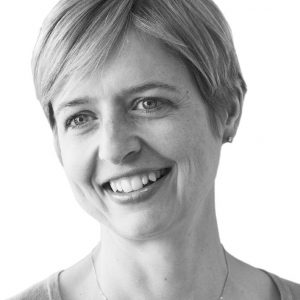 Alison Bull
- Mills & Reeve
Alison Bull is a partner and family law specialist at national law firm Mills & Reeve. Alison's developed a national reputation for her work in mediation and successfully manages to juggle raising two children with the demands of being a partner at a top 50 law firm.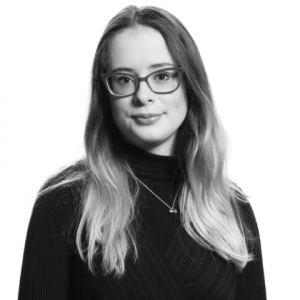 Heather Lacey
- Eversheds Sutherland
Heather Lacey is a multi-award winning disabled activist, D&I writer and speaker. As a young woman embarking upon life at university, Heather became heavily involved in disability advocacy online and began her website nosuperhero.co.uk as a way to spread awareness of the barriers faced by disabled people in the UK. Her writing – though candid and oftentimes hard-hitting – illuminates yet celebrates the disabled experience and her personal experience of chronic pain, fatigue, mobility issues and mental illness.
Heather has worked with a plethora of organisations and charities including Scope, the BBC and Huffington Post, and is an Ambassador for Inclusive Minds, North West Champion for AccessAble and contributing columnist for Able Magazine. Heather recently acted as judge for the Recruitment Industry Disability Initiative Awards, and has spoken at conferences and seminars including chairing a panel at The London Book Fair with Ade Adepitan and Cerrie Burnell, and featuring as part of BAFTA's Changemaker Strand at the Children's Media Conference 2018. Heather holds B.A. and M.Res. degrees in English, and has been published in academic journals and presented work from her research thesis at various events.
Heather is actively involved in promoting disability rights in the workplace and sits on pro-manchester's EDI committee. During her time at Eversheds Sutherland, Heather has promoted and contributed to the firm's D&I strategy, acting as a Network Lead for the disabled colleagues and carers network, Ability, and contributing to the LGBT+ network Perspective. She is currently part of ManchesterAbility's Steering Committee, and regularly attends BDF's Northern England Network forums.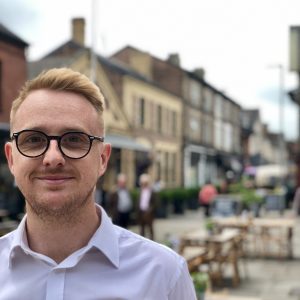 Duane Cormell
Director - Realm Recruit
Duane is the co-founder and director of Realm Recruit, a specialist legal recruitment consultancy. In his role as director, Duane handles retained recruitment assignments for law firms, advising them on their employer brand and attraction and retention strategy.
He is also a member of the future pro-manchester committee and an ambassador for local charity Forever Manchester.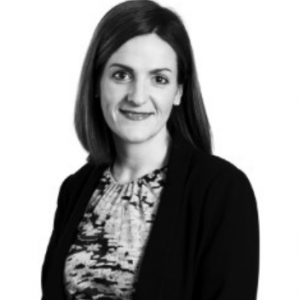 Donna Smith
Strategic Business Partner - Grant Thornton UK LLP
As a People and Culture Business Partner Donna has been passionate about people since she moving into HR in 2002. She spent 5 years at the retailer N Brown Group, before taking on the challenge of professional services at RSM (formerly Baker Tilly).  She joined Grant Thornton in 2014 as Senior Business Partner, heading up the people strategy, focusing on leadership development, culture, and enabling teams to shape a vibrant economy across the North West.
An EMCC business coach, Senn Delaney culture facilitator and talent enthusiast, Donna likes the challenge (and post-race rewards) of a half marathon, and is loving her latest development opportunity as mum to her two young Duracell-powered children. Donna is a huge advocate for making flexibility more accessible to all regardless of the reason, and has embedded a successful agile working culture at Grant Thornton.
Interested In The Event?
If you're interested in attending, you can book online here.