Flexible Working: The Future Approach to Employment
Date:
Thursday 24th January 2019
Time:
08:00 AM - 09:30 AM
Location:
Workplace, 4th Floor, Churchgate House, 56 Oxford Street, M1 6EU
Flexible working is increasingly becoming the new norm in terms of how we manage our work and private lives. Whether this involves age, religion, ethnic origin, mental health, gender or disability, adapting your working hours to suit your needs is becoming more common in the workplace culture.
Whilst it's easy to see why employees might value the ability to work flexibly, what's often overlooked is the value that it also offers to employers. In reality, the business case for flexibility is incredibly strong, particularly when it comes to improved retention & motivation and attracting people back into the workplace.
Join our expert panel on 24th January as they'll be answering some of the following key questions;
Can flexible working arrangements benefit both employers and employees?
What are the barriers preventing our workplaces from adopting these practices on a much wider scale?
Do attitudes to flexible working arrangements differ according to employees' gender, caring responsibilities or occupation level?
Are employees concerned about the effect that flexible working will have on their career and promotion prospects?
About the Speakers: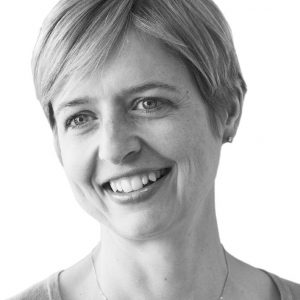 Alison Bull
Partner, Family Lawyer, Collaborative Lawyer, Mediator and Arbitrator (children and financial issues) - Mills & Reeve LLP
I head the Manchester based family team at Mills & Reeve and our national family dispute resolution practice. I am an experienced accredited family mediator and lawyer, passionate about helping clients to sort things out without going to court if possible, and used to handling complex, conflictual situations, in or out of court. I help clients to agree parenting plans if needed, meet with their children so that they can have a voice, and help to sort out complex financial settlements, often involving businesses, trusts, pensions and international assets.
As well as co-chairing the pro-manchester EDI committee, I sit on the National Committee of Resolution and the Resolution National Standards Committee.
I am the partner responsible for well-being at Mills & Reeve, and involved with our Diversity & Inclusion working group, Spectrum (LGBT+ and allies) and BAME and allies networks. I am a trustee of the Mills & Reeve Charitable Trust.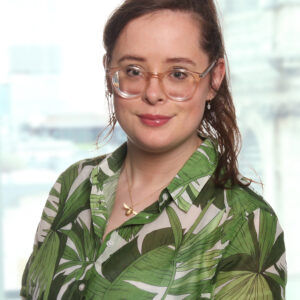 Heather Lacey
Marketing Executive & Chair of the Disability, Mental Health and Neuro Diversity Group - Eversheds Sutherland LLP - Eversheds Sutherland LLP
Heather Lacey is a multi-award winning disabled activist, D&I writer and speaker. As a young woman embarking upon life at university, Heather became heavily involved in disability advocacy online and began to share her lived experience of disability online as a way to spread awareness of the barriers faced by disabled people in the UK. Her writing – though candid and oftentimes hard-hitting – illuminates yet celebrates the disabled experience and her lived experience cerebral palsy, cPTSD, OCD and the myriad of symptoms she lives with day-to-day.
Heather has worked with a plethora of organisations and charities including Scope, BBC, HuffPost, Recruitment Industry Disability Initiative and AccessAble, and is co-director of Inclusive Minds Collective CIC, working to ensure authentic inclusion in the publishing industry. Heather is actively involved in promoting disability rights in the workplace and chairs pro-manchester's EDI sub-committee for Disability, Mental Health and Neuro Diversity. During her time at Eversheds Sutherland, Heather has promoted and contributed to the firm's D&I strategy, acting as co-lead for Manchester's Wellbeing and Ability network. Heather has featured on the Northern Power Women Future List, been recognised as one of the most influential disabled people on the Shaw Trust Power List multiple times, listed as one of University of Hull and Team GB's 'Extraordinary People', and has been named on the Manchester Evening News's The Rising Star list: The finest young female lawyers and barristers in Greater Manchester.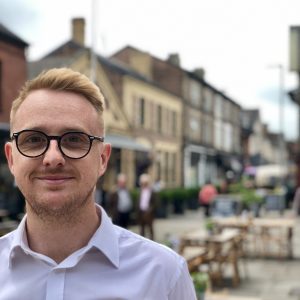 Duane Cormell
Director - Realm Recruit
Duane is the co-founder and director of Realm Recruit, a specialist legal recruitment consultancy. As well as leading the team at Realm, Duane's role is focused on helping law firms to improve their employer brand and employee engagement. 
Duane is also the founder of LegaJobCoach.com. He delivers webinars on wide variety of topics that help both aspiring and qualified lawyers to not just find the right role for them, but to make the most of the opportunities they're given. 
He is a member of the Future pro-manchester committee, an iMA affiliate, and an Alumni Ambassador for local charity Forever Manchester.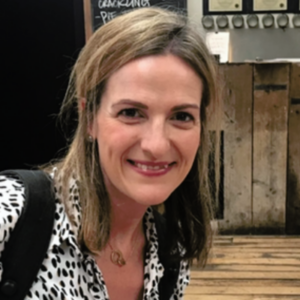 Donna Smith
Strategic Business Partner - People Culture - Grant Thornton UK LLP
Donna is a strategic leadership specialist, coach, and mentor, and is passionate about enhancing our working lives.
Donna has held a range of people and culture roles across retail and professional services. In her current role at Grant Thornton Donna is a member of the national Tax Leadership team, leading the people strategy and driving the agenda for inclusion, leadership development and a high-performance culture. Donna is an Inclusion Ally and joined the pro-manchester EDI group to help to drive change across the North West business community and support the pro-manchester network in making inclusion and diversity a day to day reality.
Donna is the Co-Chair of the Race, Ethnicity and Religious Belief (RERB) group, as part of the pro-manchester EDI committee.
Outside of work Donna is a mum of two, wife, and runs half marathons. She loves live music and travel and has recently taken up family cycling trips during lockdown! Donna is passionate about flexible working and you can watch her talk about it here:
Interested In The Event?
If you're interested in attending, you can book online here.