Fraud the Impact and Risks in the Current Economic Climate
Date:
Tuesday 7th March 2023
Time:
12:00 PM - 01:30 PM
Location:
Weightmans, No 1 Spinningfields, Hardman Square, Manchester, M3 3EB
Categories:
Fraud is an ever-increasing risk in the current economic climate. This session will discuss the impact of fraud on business and those who are seeking to exploit opportunities; from sophisticated Organised Crime Groups (OCGs) to opportunist attempts by those who have been placed in vulnerable positions as a result of recession.
Join us and find out what you should look out for to protect your business and how you can spot warning signs to ensure you don't become a victim of fraud.
This will be an insightful session that raises awareness of the current dangers and teach you how to keep you and your clients safe in this ever changing world - don't miss out and grab your ticket NOW to avoid disappointment!
About the Speakers: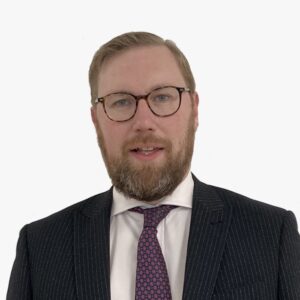 Michael Balmer
Head of Business Crime - Weightmans
Michael Balmer is a partner at Weightmans, specialising in financial and business crime. He has represented individuals and corporate bodies subject to investigation and prosecution by organisations including the Serious Fraud Office, HMRC, NCA and CPS and has defended in some of the biggest and high-profile fraud cases prosecuted in this country. He is regularly called to assist clients facing offences such as (conspiracy to commit) Fraud, Fraudulent Trading, Money Laundering, bribery and corruption and other regulatory offences, as well as advising clients and providing training. His expertise extends into civil proceedings such as Account Freezing Orders, Restraint and Confiscation proceedings as well as Director Disqualification Proceedings. At Weightmans, Michael has been instructed to advise corporate clients on their potential exposure to fraud and other financial criminal activity and is currently representing a public authority in prosecuting a number complex fraud cases against individuals worth many millions of pounds.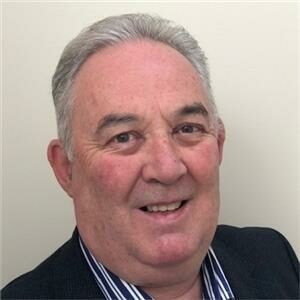 Mike Brown
Head of Fraud - Weightmans
Mike is a collaborative, decisive and innovative fraud, and financial crimes expert with an extensive background in intelligence, investigations, risk and compliance, having worked previously in law enforcement, regulatory and financial sectors. He has a Masters' Degree in Fraud Management, ICA Diploma in AML/TF, and is a Fellow member of the International Compliance Association, Active Committee Member of the Insurance Fraud Investigators Group (IFIG).
Before joining the Weightmans, he was an active Management Board Member of the Insurance Fraud Enforcement Department, Member of CIFAS Intelligence Advisory Board. He has chaired and presented at various external fraud events within the UK and overseas. He has also participated in various media, TV, and radio broadcasts. Mike has overseen many successful fraud cases and has received internal and external accolades in recognition of his efforts.
Interested In The Event?
If you're interested in attending, you can book online here.