Future pro-manchester: Maintaining Positive Communication with iMA
Date:
Tuesday 24th November 2020
Time:
10:00 AM - 11:00 AM
Location:
Webinar, Zoom, Joining instructions to follow,
Categories:
Future pro-manchester is dedicated to promoting and developing young talent within Greater Manchester's business community. We aim to help young professionals develop new business skills, build relationships and network with like-minded people through a variety of events.
As we face the prospect of working from home for the foreseeable future, it is important that we maintain positive communication with our colleagues, friends and family. But not everyone has the same communication style as the next person and communicating with someone in a way they're not comfortable with can unknowingly cause them stress.
iMA is a simple, yet powerful behavioural and communication tool that you can use aid your understanding of yourself and others, enabling you to better modify and adapt your communication.
The universal language of iMA is a simple way of observing and understanding the differences in people, then connecting with them on their wavelength. When this happens communication, trust, understanding, co-operation and sales go up, and stress and tension go down.
In this session, Ashley Boroda will be giving a quickfire masterclass on iMA, after which you'll get an opportunity to put the tool and all you learn to use in a virtual speed networking.
The session will also include a 15 minute networking breakout exercise giving you the opportunity to make some of those all important connections we've been missing out on during lockdown.
About the Speakers: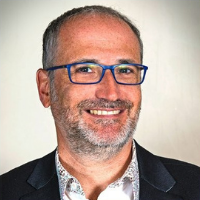 Ashley Boroda
ILM Level 7 Coach & iMA Practitioner - Institute of Leadership and Management
Ashley is an Institute for Leadership and Management Level 7 Coach, specialising in coaching business owners and senior business leaders.  Ashley is also an iMA Practitioner.  iMA is the only behavioural and communication tool which is not psychometric, making it very easy to understand  and to use. Ashley has helped others use iMA with great success for job recruitment, job retention, family mediation, eduction and hospitality.
In addition Ashley has trained many people on how to present and pitch, focusing on storytelling and on impact and not using power-point.
Before coaching and training Ashley spent over 20 years in the entertainment business, working in television, radio and live performance.
Ashley is a North Londoner living in North Manchester, he is a Gooner and huge cricket fan. He once actually said "boo" to a goose.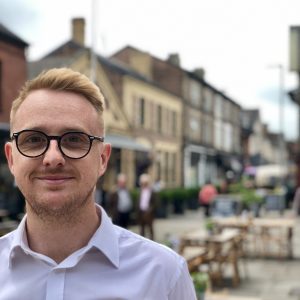 Duane Cormell
Director - Realm Recruit
Duane is the co-founder and director of Realm Recruit, a specialist legal recruitment consultancy. As well as leading the team at Realm, Duane's role is focused on helping law firms to improve their employer brand and employee engagement. 
Duane is also the founder of LegaJobCoach.com. He delivers webinars on wide variety of topics that help both aspiring and qualified lawyers to not just find the right role for them, but to make the most of the opportunities they're given. 
He is a member of the Future pro-manchester committee, an iMA affiliate, and an Alumni Ambassador for local charity Forever Manchester.