Greater Manchester Green Summit 2022
Date:
Monday 17th October 2022
Time:
09:00 AM - 04:30 PM
Location:
The Lowry Theatre, Pier 8, The Quays, Salford, M50 3AZ
Categories:
Now in its fifth year, Greater Manchester's Green Summit 2022 will be held at The Lowry Theatre, Salford Quays on Monday 17th October, hosted by the Mayor of Greater Manchester, Andy Burnham.
This year, the summit will seek input from businesses, policymakers, local communities and industry on how the city-region should accelerate action against its five-year environment plan, rising to the key environmental challenges facing it from implementing new policy and future innovations to industry adaptation and individual lifestyle changes.
What haven't we tried yet?
For Greater Manchester, business as usual won't work if we want to get to net zero by 2038. We need around 10,000 businesses each year to be starting their journey to net zero, investing in more renewable - and resilient - energy, and cutting their energy use across the board.
Forming part of the summit and brought to you by the Bee Net Zero partnership, pro-manchester and the Growth Hub, the Bee Net Zero Green Summit session we'll be delivering an hour of quick-fire inspiration from leading businesses on what future innovations could be game-changers for them in accelerating progress to net zero. From new energy sources, to retrofit, transport and logistics, data and monitoring, circular economy and the odd bit of mad science each speaker will have four minutes to showcase their future revolution, and we'll get even more ideas from the audience too.
The Bee Net Zero Session will run from 13.50 - 14.50 in Compass Room, The Lowry Theatre The Quays Salford M50 3AZ
To book your places at the summit please click here and here to join the Bee Net Zero session in partnership with pro-manchester and the Growth Hub.
Please note: This is an optional workshop session for Greater Manchester Green Summit 2022 delegates, so you need to have first registered for the main event - click here to register for the main event.
About the Speakers: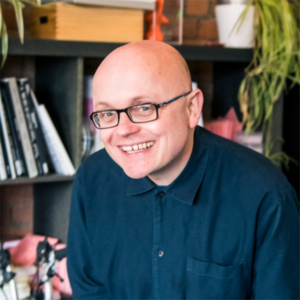 Steve Connor
Co-founder and CEO - Creative Concern
Steve is co-founder and CEO of Creative Concern. An experienced strategist, writer and communications consultant, Steve specialises in ethical and sustainability issues, integrated campaigns, city strategies, brand development and creating strange installations out of trees, lights and beautiful type.
Recent projects include work with C40 cities, World Green Building Council, World Resources Institute, Aberdeen Chamber of Commerce, Newcastle City Council, Plymouth City Council and the Greater Manchester Combined Authority.
Steve's spent the last few years also helping to create a European network of partner agencies, called Do Not Smile – www.donotsmile.com
He is currently a board member of the Greater Manchester LEP, and was recently the interim chair of the Community Forest Trust and has previously chaired Manchester's Climate Change Partnership. A long time ago he was Communications Director at Sustainability Northwest and Head of Campaigns at the Vegetarian Society of the UK.
Specialties: Particular areas of expertise include climate change, place making, city strategies, culture, sustainable transport, food issues and the natural environment.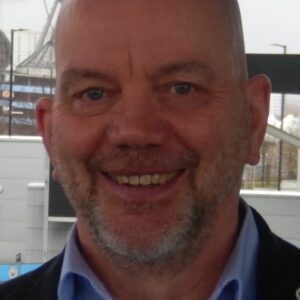 Pete Bradshaw
Director of Sustainability - Manchester City Football Club
Responsible for leading and influencing sustainable development, operations and events with a wide-ranging social, environmental and commercial programme that engages all parts of the Club – and CFG – and its work, its fans, communities and partners, measuring and reporting the impacts transparently and consistently. A published author – a Mancunian through and through – Pete is confident that the spirit of industry, invention, innovation and change is alive and well – creating wide ranging benefits and opportunities with security in learning, health and wellbeing above all – so that we prosper – together.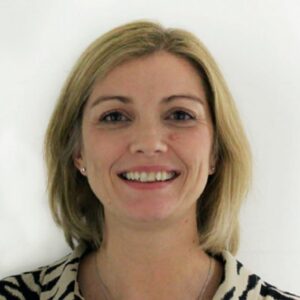 Angela Gaskell
Group Sourcing, Sustainability, Quality and Fit Director - N Brown
Angela joined N Brown in 2016 as Head of Sourcing before becoming the Group Director of Sourcing, Sustainability, Quality and Fit in October 2020. She is responsible for the Group's sourcing strategy and delivering N Brown's sustainability plan, #sustain.  N Brown is a digital fashion and homeware retailer, whose strategic brands are JD Williams, Simply Be, Jacamo, Ambrose Wilson and Home Essentials. Prior to joining N Brown, Angela was Head of Sourcing and Continuous Improvement at Boohoo and has over 25 years experience within the retail/supply chain sector. Angela is also a member of the UN Global Compact Advisory Board – UK.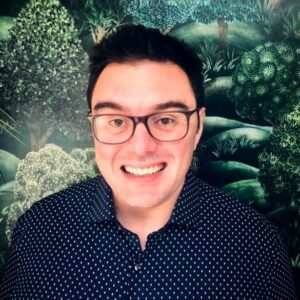 Jean-Michel Bellas
Director of Energy Solutions - Silver EMS Ltd
Jean-Michel is responsible for managing, developing and growing the Energy Solutions team to be part of Silver EMS vision to be a leader in regenerative engineering. He is passionate about addressing the world's climate and energy challenges and believes the best way to help clients is to provide a systems-thinking approach to projects that includes learning, intelligence, analysis, engineering, performance and regeneration. Changes starts with learning, and that's how Jean-Michel help's his clients build strong foundations to simultaneously tackle the world's energy challenges – energy security, economic competitiveness and environmental resilience.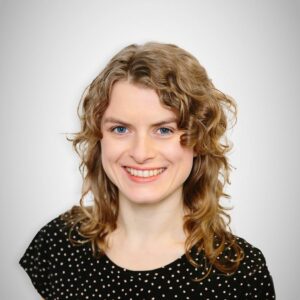 Agnes Altmets
Senior Sustainability Manager - TLT LLP
Agnes Altmets is a sustainability expert, social scientist and a visionary leader. She is a senior sustainability manager at UK law firm TLT, overseeing the firm's commitment to being at the forefront of sustainability in the legal services industry. Having worked in sustainability for over 10 years, Agnes has previously held roles at GC Business Growth Hub, Auto Trader UK and Tallinn University. She is also a founding member of the Warrior Women Network, a network of women improving the lives of others and saving the planet. In 2019 Agnes was named one of edie's '30 under 30' next generation of sustainability leaders.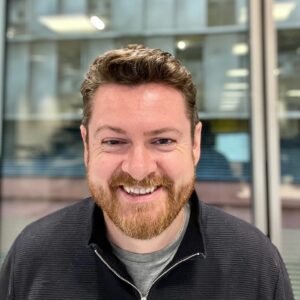 Brian Devlin
Relationship Director - Corporate Banking - Natwest
Brian has worked with Mid Market and SME businesses across Greater Manchester for the last 15 years giving him an insight into the challenges and opportunities companies face in transitioning to a greener, more sustainable economy. As a regional climate champion Brian helps train and support colleagues to deliver meaningful, informed and supportive climate conversations, with the aim of helping our clients invest and grow while reducing their impact on the environment. Brian has degrees from the Universities of Manchester and Strathclyde, and holds a Certificate in Green and Sustainable Finance from the Chartered Banker Institute.
Chris Stevenson
Customer Relationship Director - Rapid IT
Chris's experience in the IT Asset Disposal & Recycling industry spans over 10 years where he has partnered with various public sector organisations and Blue-Chip companies such as Booking.com and dnata. Within recent years, Chris has focused on how Rapid IT can reduce their own carbon impact – whilst simultaneously educating and delivering compliant and sustainable disposal solutions for clients. With a purpose beyond profit, driving financial results in harmony with sustainability efforts and positive social value, he has a wealth of knowledge surrounding circular economies within the IT sector.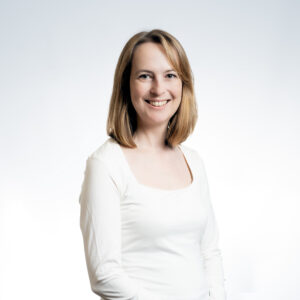 Katie Chesworth
Technical Specialist - Transport Planning - Mott MacDonald
Katie Chesworth is a technical specialist in transport planning, and Mott MacDonald's Transport Sustainability Leader in the UK & Europe. A champion for sustainability, she enables and educates her colleagues to deliver more sustainable projects and prospects, building networks, providing tools, and connecting change-makers. Katie has nearly 12 years' experience in transport planning and her career has spanned the public sector and private sector, in both London and in the North-West. Katie has a long track record of case-making for sustainable transport schemes, and she is currently leading projects to deliver sustainable EV infrastructure, decarbonise the rail industry, and deliver sustainable station development.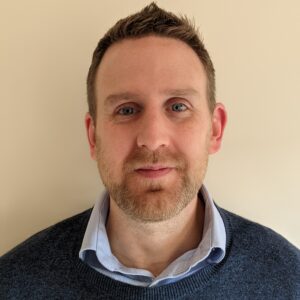 Iain Henshaw
Chief Technology Officer - FutureBay Limited
With degrees in both Physics and Renewable Energy Systems Technology Iain has dedicated his career to combining his love of science and technology to his passion for environmentalism and sustainability.  His 20+ years in technology and intellectual property development within the alternative energy sector spans the exciting fields of thermal storage, high pressure compressed air energy storage, cold chain, micro combined heat and power and waste heat recovery.  As CTO Iain has driven the Manchester based FutureBay load shifting, energy saving, carbon busting, thermal storage and low-grade waste heat recovery technology platform from brainwave through proof-of-concept to proven large scale prototype and is revving up for commercial launch.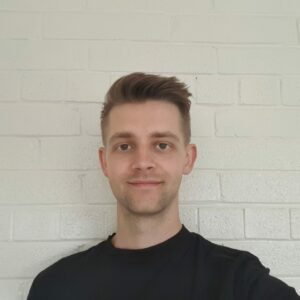 Sebastian Leaper
Co-Founder - Watercycle Technologies
Seb co-founded Watercycle Technologies while researching for a PhD in Chemical Engineering at the University of Manchester. His passion for sustainability has been with him since school and lies at the heart of the company's ethos. Driven by curiosity and a desire to create change for the better, Seb hopes to inspire people to work together to build a greener future.
Interested In The Event?
If you're interested in attending, you can book online here.