Green Tech Conference 22 – A Time for Action
Date:
Thursday 27th January 2022
Time:
09:00 AM - 01:30 PM
Cost:
£Free to members - Non Members £50 + VAT
Categories: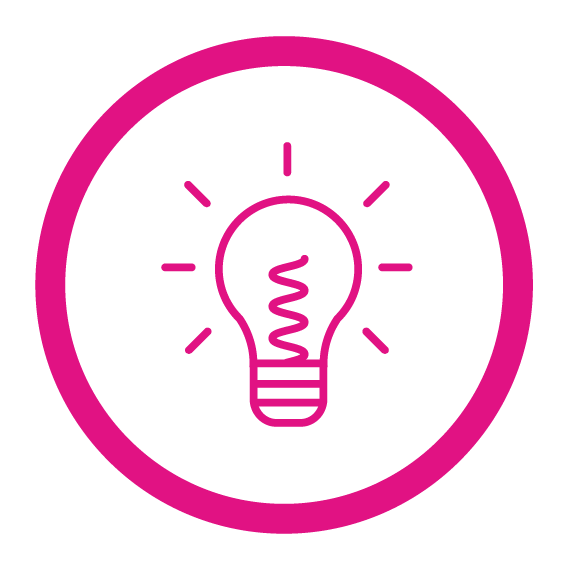 Greater Manchester is committed to becoming the world's first zero carbon region by 2038. That huge ambition brings with it exciting opportunities for innovation, upskilling and economic growth.
pro-manchester's Green Tech Conference will welcome a wide range of companies developing innovative new technologies to lower emissions, reduce our carbon footprint and improve our environment.
Throughout the morning we will also hear from professional advisors, policymakers and training providers to understand how everyone can benefit from these developments.
NB: After careful consideration and in light of the increasing number of COVID cases we have decided to make the Green Tech Conference entirely virtual. Members of pro-manchester will be able to attend the event Free of Charge. Any previously bought tickets will be refunded. Non-Member tickets will be charged at £50 + VAT
Sponsorship opportunities are available from just £995 +VAT. Please email nicola.mccormick@pro-manchester.co.uk for further information, or download our sponsorship brochure here.
About the Speakers: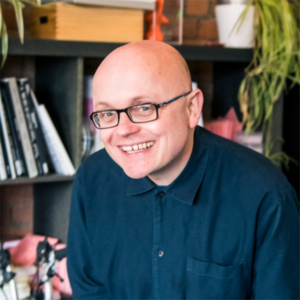 Steve Connor
co-founder and CEO - Creative Concern
Steve is co-founder and CEO of Creative Concern. An experienced strategist, writer and communications consultant, Steve specialises in ethical and sustainability issues, integrated campaigns, city strategies, brand development and creating strange installations out of trees, lights and beautiful type.
Recent projects include work with C40 cities, World Green Building Council, World Resources Institute, Aberdeen Chamber of Commerce, Newcastle City Council, Plymouth City Council and the Greater Manchester Combined Authority.
Steve's spent the last few years also helping to create a European network of partner agencies, called Do Not Smile – www.donotsmile.com
He is currently a board member of the Greater Manchester LEP, and was recently the interim chair of the Community Forest Trust and has previously chaired Manchester's Climate Change Partnership. A long time ago he was Communications Director at Sustainability Northwest and Head of Campaigns at the Vegetarian Society of the UK.
Specialties: Particular areas of expertise include climate change, place making, city strategies, culture, sustainable transport, food issues and the natural environment.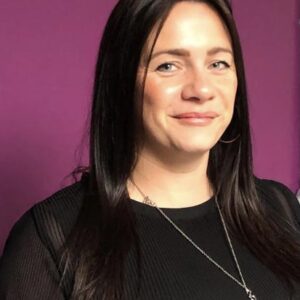 Zoe Wallace
Director - Agent Academy
Zoe is director at Agent Academy, a North West based social business, that is focused on upskilling future talent, especially helping those from underrepresented groups, to secure employment in emerging job roles.
Zoe champions a people-powered approach to overcoming the skills challenges faced by employers, that's why all of Agent Academy's programmes are practical and industry-led.  Over 500 leaders and experts contribute to the design and delivery of curriculum and learning.
Agent Academy recently hosted a Climate Change Careers event which was attended by over 300 young people and showcased emerging 'green jobs' across all sectors. Zoe works with leaders to identify the retraining needs of future talent and as such has gained insight into the scale of opportunities that exist as decarbonisation continues to transform business practices.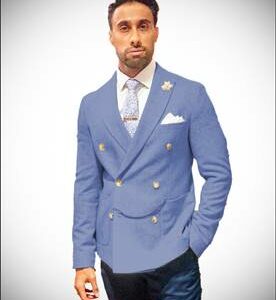 AJ Singh
Executive Director - Quintet Private Bank
AJ Singh is an Executive Director at Quintet Private Bank who is part of the Sustainable Investment team. He has fifteen years of investing experience, having worked for various investment firms in the City. He graduated from UCL, where he read Mathematics, and has a CFA certificate in ESG investing.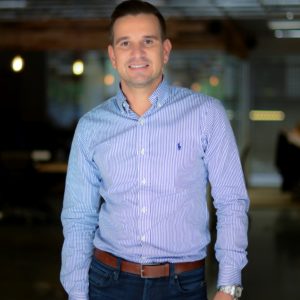 Daniel Burton
Chief Executive - Wondrwall
Wondrwall was borne out of Burton's previous company, which printed electronic substrates into wallpaper. After looking at the 'smart' home market it became apparent that the current level of technology being sold as 'smart home' systems was barely smart and certainly not intelligent," he says.
Wondrwall's intelligent software and IoT products uses the latest self learning technology, along with a multitude of sensors that continuously monitors daily routines and adjusts itself for your convenience, and to save valuable energy. The easy to use and intuitive home automation system provides users with app and voice control for lighting, heating, security and entertainment all in one place. Along with the clean energy solution, providing the latest solar PV systems and Wondrwall battery storage that can reduce energy consumption by as much as 90%.
Save money, save time, save the planet!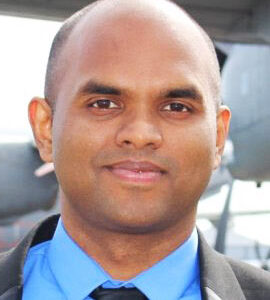 Dr Vivek Koncherry
CEO and Founder - Space Blue Ltd
Dr Vivek Koncherry, the founder and CEO of Space Blue Limited, has come up with a start-up mission to address the massive global issue of waste tyres, as it is being burned or used for landfill, by converting it to graphene-enhanced high-value consumer products. Vivek is also the CEO of Graphene Space Habitat Limited, focusing on developing habitat for sustainable human settlement in space for science and manufacturing. Space Blue and Space Habitat recently got investment backing of $5 million from North American company Graphene Innovations Inc. " – https://www.manchester.ac.uk/discover/news/graphene-innovations-inc-manchester-giim-joins-geic-as-new-tier-1-partner/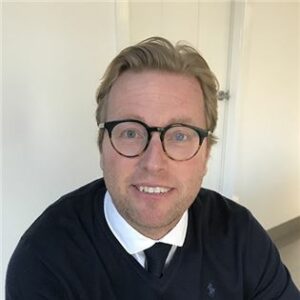 John Wrigley
Regional Director - Central - SUEZ recycling and recovery UK
John joined the SUEZ group in June 2014 as General Manager for Central Region Processing Division. John was appointed Regional Director in November 2017 and is now responsible for all processing, materials sourcing and industrial and commercial functions within the region, including the Greater Manchester Combined Authority contract.
Prior to joining the SUEZ group, John held several senior operational roles in both the public and private sectors, including Head of Waste Management for the Isle of Man government.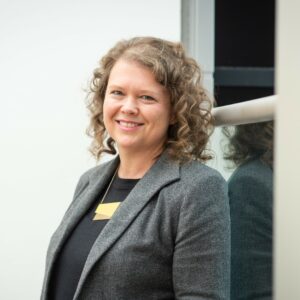 Sophie Walker
COO and Co-Founder - Dsposal
Sophie is the COO and Co-Founder of Dsposal a clean-tech company who along with its sister social enterprise Your Dsposal, is on a mission to empower people to make better decisions with their resources and waste by increasing transparency and accountability to make a positive impact on our environment.
She's passionate about sustainability and draws on her varied background and experiences. Born in Tamil Nadu, India, she spent her early years on rural development projects before moving to North Devon, UK. Prior to founding the company in 2016, Sophie gained a degree in Conflict Resolution from the University of Bradford, cycled 8,700 miles around North America and enjoyed a winding career encompassing logistics and supply chain, the food industry and sustainability. She brings a fresh pair of eyes and breadth of experience to her new-found passion for the waste and resources industry.
She is a Women in Innovation award winner, was voted joint 5th in the 2019 Resource Hot 100, is the Group Coordinator of the Waste Compliance Taskforce, sits on the advisory board for the One Bin project at University of Manchester, sits on the EDI working group for CIWM and is an alumna of the CSC Leaders Programme. She speaks internationally on waste, digitalisation, open data and open standards.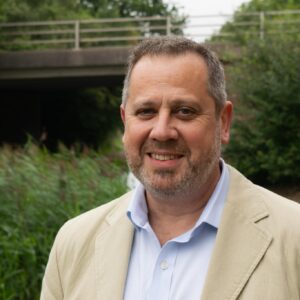 David Brayne
Senior Innovation & Growth Specialist - Innovate UK EDGE
David is one of Innovate UK's EDGE Innovation and Growth Specialists and covers the North of England. He is among a team of more than 40 specialists in the region and over 200 across the country. The service is part of Innovate UK's support for ambitious SME's helping to grow, scale and internationalise through innovation. The specialists work as a team to support clients in a variety of ways depending on the needs and life stage persona of the client.
David's passion for sustainability and environmental protection have seen him in regulatory and operational roles from the water industry, organics recycling and carbon management, to waste management, resource efficiency, SME advisory, coaching and mentoring. He is a Member of the Institute of Environmental Management and Assessment (MIEMA) and A Chartered Environmentalist (C.Env).
David caught the bug for innovation and sustainability early in his career and was once awarded Excellence in Innovation for Environmental Efficiency by the Institute for Waste Management but now finds adequate reward in helping business do the right thing for the planet and for people as well as profit.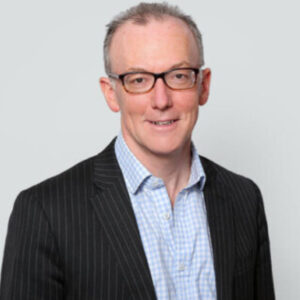 David Walsh
Partner - Appleyard Lees
David Walsh, Partner, BSc, PhD, CChem, CSci, MRSC, CPA, EPA, MITMA
David is a partner at Appleyard Lees and has been in the patent profession for nearly thirty years. Much of that time has been spent drafting, prosecuting, and advising clients in relation to patents for chemical innovations. He has extensive experience in FTO reviews, patentability advice, IP agreements and patent oppositions at the EPO. His experience in green technology has included non-toxic marine coatings, carbon capture technology and non-fossil fuel-based monomer routes.
David's interest in green technology and the environment began at University where his PhD work included identifying potential carbonaceous absorbents for chlorofluorocarbons which were in the process of being phased out due to the discovery of the growing hole in the ozone layer. Since qualifying as a patent attorney in 1997 he has worked with leading clients on a range of replacement technologies which address specific environmental problems such as the impact of tin compounds on marine organisms, lower energy monomer production, bio-based monomers, polymers and compositions that remove carbon dioxide, biodegradable materials and fuel cell improvements.
Kate Thomas
Employer Engagement Manager - EY Foundation
Prior to joining the Employer Engagement team at EY Foundation, Kate gained 20 years' experience of working in the charity sector including British Red Cross, MacIntyre Charity, Greater Manchester Youth Network and The Talent Foundry. She is a graduate of University of Manchester, and more recently gained a post grad in Youth & Community Work from Manchester Metropolitan University.
Having worked within youth work, fundraising, project management and partnership development, Kate is passionate about working with young people, and loves developing ideas together. With employers, she works to create opportunities, and seeks to level the playing field for all to be able to have equal access.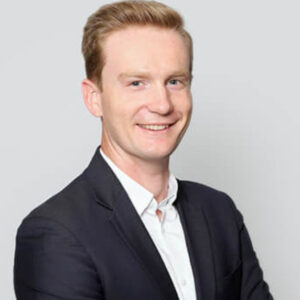 Chris Mason
Senior Associate - Appleyard Lees
Chris Mason, Senior Associate, MSci (Hons), LLM, MRSC, CPA, EPA
Chris is an experienced patent attorney operating over a wide range of fields including chemistry, pharmaceuticals, healthcare, and medical devices. Chris is particularly experienced working directly with companies to design and implement patent filing strategies that align with the commercial objectives of the business. Chris most often comes across green innovation in areas such as a reduction in the energy required for a manufacturing process, innovations that allow for a greater use of recycled feedstock, or a new material with improved degradability. Regulatory pressures are a clear driver in these green developments, but there is now also a clear focus amongst many companies toward product life cycle sustainability. The headline green technologies alone will not be enough for us to meet our green goals, we will also need the combination of countless smaller iterative improvements to help us get there.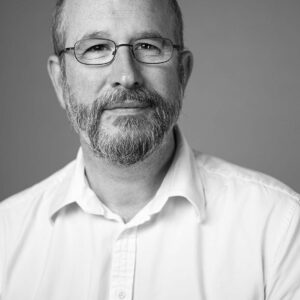 Professor Will Swan CMgr FCMI
Director of Energy House Laboratories (EHL) - University of Salford
Professor Will Swan is the Director of Energy House Laboratories (EHL) at the University of Salford, where he has led the energy and buildings research for more than 10 years. The labs include the award-winning Salford Energy House, a whole Victorian house in a climate-controlled chamber, the Smart Meters Smart Homes Lab and the forthcoming £16m Energy House 2.0. Will is a member of a number of groups concerning retrofit and energy efficiency of buildings; he was one of the founder members of the UK Building Performance Network, is Chair for the Low Carbon Buildings Challenge Group in Greater Manchester, and a member of the GM Retrofit Taskforce.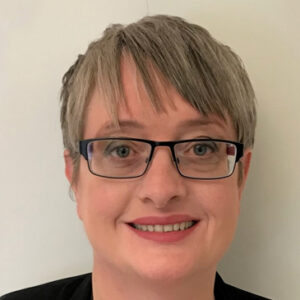 Deborah Walker
Head of Financial and Professionals Sector - MIDAS
Deborah Walker is MIDAS' Head of Financial and Professionals Sector working with new and existing businesses setting up or expanding operations within the city region. Originally working for the Hong Kong and Shanghai bank specialising in Trade Finance, Deborah has spent more than 25 years in Manchester working for some of the UK's largest financial and Professional institutions, with a career spanning Trade, Commercial and Private Banking in addition to spending four years as Head of Client Service for an national law firm.
Latterly Deborah spent eight years working alongside professional service businesses as part of a role within Manchester Metropolitan University where she developed and launched the UK's first post graduate qualification in Law Firm Management and the largest legal apprenticeship pilot.
For the 18 months prior to arrival at MIDAS Deborah worked for an innovative GM Homeless Charity working on systems change initiatives that included Housing First and poverty truth commissions. Acutely aware of the generational impact of poverty and lack of aspiration for some young people Deborah is committed to building the GM economy and creating job opportunities that can be accessed by all residents.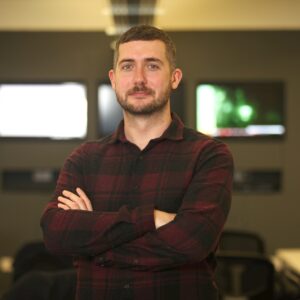 Graham Reid
Vice President, Corporate & Sustainability - Weber Shandwick
Graham is a senior leader in the Weber Shandwick corporate team, with 10 years' experience working with businesses of all sizes to strategically plan and deliver communications campaigns. As part of Weber Shandwick's specialist sustainability practice, he advises clients on internal and external approaches to communicating sustainability to B2B and B2C customers, partners, employees, governing bodies and other stakeholders.
In recent years, this has particularly involved working with corporates on communicating their sustainability roadmaps, with an ever deepening focus in the areas of ESG, carbon net zero and carbon neutrality, and innovation within packaging and supply chain. His experience involves close work in particular within FMCG, technology, and the third sector.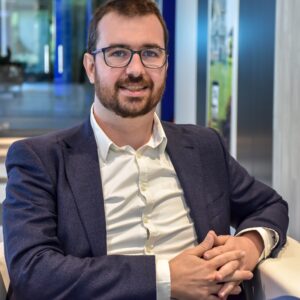 David Creer
Global DLT and Crypto Lead - GFT
David has over seven years' experience working in innovation teams and five years working on DLT and blockchain-related projects. He is an innovation specialist with a wealth of information in all emerging technologies (Cloud, AI, DLT, Data Analytics, etc) and expertly knows how these can be applied to a number of industry specific verticals. As a DLT expert, David is a leader in this field, and as well as being heavily involved in the technical implementation of projects, also participates in thought leadership activities and public speaking at major events.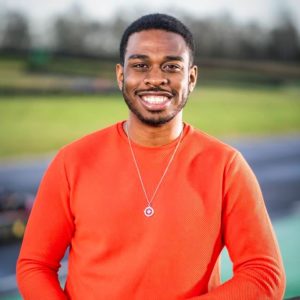 Nile Henry
Founder - The Blair Project
Founding The Blair Project at just 18 years old, Nile Henry is a young entrepreneur with an ambition to help shape the future leaders of the green tech revolution.
Inspired by his brother's passion for motor racing, Nile identified an opportunity to change the narrative around the well-loved sport. Nile set out to transform the impact motorsport was having on the environment and exclusivity that surrounded the sport. Founding The Blair Project, it provides a way of educating young people in the skills required to transform fuel-powered karts into environmentally friendly e-karts, and drives a wider conversation around engagement in STEM and the importance of education in green tech. The initiative also allows people from diverse backgrounds to access to what is traditionally an exclusive sport.
Outside of The Blair Project, Nile is part of the Manchester Climate Change Youth Board, a group of 13- to 28-year-olds who represent the city's young people and hold political, business and community leaders to account in the fight against climate change.
Nile also advises Greater Manchester Mayor, Andy Burnham, in the Social Enterprise Advisory Group, which focuses on the delivery of social enterprise in Greater Manchester and is aligned with the GM Local Industrial Strategy.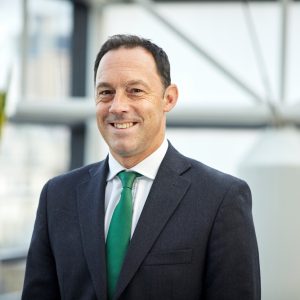 Nick Helm
Partner - Squire Patton Boggs
Nick Helm is an infrastructure partner with almost 20 years of sector experience gained in the UK and internationally. He specialises in advising on infrastructure project finance and PFI/PPP schemes, often in the social infrastructure sector and increasingly in renewable energy, transport and other economic infrastructure. Clean air and decarbonisation initiatives are an important developing focus and Nick is active in advising on Clean Air Charging Zones.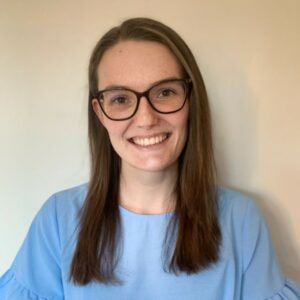 Nicole Dalton
Consultant - Anthesis
Nicole is a Consultant at Anthesis, a team of global sustainability professionals who work with cities, companies, and other organisations to drive sustainable performance. Nicole has worked with a number of organisations across Manchester to develop strategies for carbon reduction and support public and private engagement. She is currently leading a partnership with Manchester Climate Change Agency to provide the evidence base for Manchester's Climate Change Framework 2. The work is founded on SCATTER, an emissions modelling tool, which was developed in partnership with GMCA and the University of Manchester's Tyndall Centre for Climate Change Research.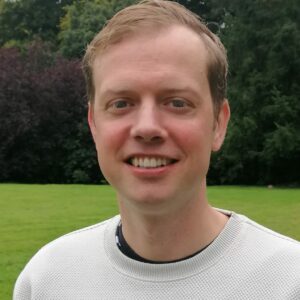 Will Ennett
Head of Content and Sustainability - TalkTalk Business
Will Ennett is currently Head of Content and Sustainability at TalkTalk and has over 15 years' experience in building strong commercial partnerships across the TV, film, technology and telecoms sectors. Will is responsible for maintaining and enhancing those relationships, as well as driving the sustainability agenda within TalkTalk, a value provider of fixed line TV, mobile and broadband in the UK.
Will has collaborated with leading businesses such as Sky, Lloyds and Environment Agency within the Business in the Community Net Zero taskforce, creating webinars and factsheets to help businesses in every stage of their net zero journey.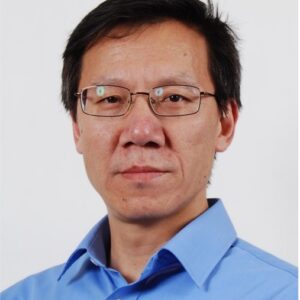 Prof. Hujun Yin
Professor of Artificial Intelligence - University of Manchester
Prof. Hujun Yin is a Professor of Artificial Intelligence at the University of Manchester. He is also the head of Business Engagement in AI and Data for the Faculty of Science and Engineering. His research areas include AI, machine learning, deep learning, signal/image processing, pattern recognition, time series modelling, and bio-/neuro-informatics. He has supervised over twenty PhD students and published over 200 peer-reviewed articles. Prof. Yin has received over £3 million research funding from UK research councils, EPSRC, BBSRC, Innovate UK and industries and has had over 25 funded projects. Many of his projects involve local industries and SMEs in developing cutting edge solutions. He has served or has been serving as an Associate Editor for the IEEE Transactions on Neural Networks, the IEEE Transactions on Cybernetics, and the International Journal of Neural Systems. He has also served as the General Cahir or Programme Chair for a number of international conferences in AI, machine learning and data analytics. He is a member of the EPSRC Peer Review College (since 2006), a senior member of the IEEE (since 2003) and a Turing Fellow to the Alan Turing Institute (since 2018).
Jonny Sadler
Strategic Decarbonisation Manger - Electricity North West Ltd
Jonny works for Electricity North West Limited (ENWL), the distribution network operator (DNO) for the region. ENWL are responsible for maintaining and investing in the infrastructure that distributes electricity to homes and businesses across Cumbria, Lancashire, Greater Manchester, and parts of Cheshire and High Peak. ENWL have committed to 'Lead the North West to Net Zero', focused on: taking action to prepare the network for the electrification of heat and transport; helping customers take action; and becoming an exemplar net zero organisation.
As Strategic Decarbonisation Manger, Jonny leads ENWL's work to help business customers take action on net zero. He works across the organisation and with external partners to ensure businesses have access to the support they need to adopt energy efficiency, electric vehicles, solar panels, batteries, heat pumps, and other low carbon technologies.
Jonny was previously Deputy Director at Manchester Climate Change Agency, from 2015 to 2021. He established Manchester as one of the first cities in the world to set carbon reduction targets in line with the Paris Agreement, and built the Manchester Climate Change Partnership, a group of senior business, political and community leaders from organisations committed to urgent carbon reduction. He has helped establish Manchester's global profile for climate action, securing the city's first collaboration with the C40 network of international climate leaders, to accelerate business action on net zero.
Jonny was Environmental Strategy Manager at Manchester City Council until 2015.
LinkedIn: https://www.linkedin.com/in/jonny-sadler-28227b3a/
ENWL Go Net Zero Hub: www.enwl.co.uk/go-net-zero/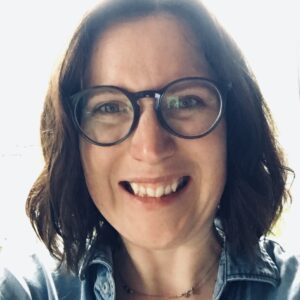 Nyree Hughes
Head of Marketing and Communications - Beryl
Nyree is head of marketing and communications for bike and scooter share operator Beryl.  In her 20 years working in communications, Nyree has been committed to championing inclusion and accessibility, working with local authorities, the NHS and transport providers on initiatives and campaigns that inspire positive change.
Beryl champions sustainable travel options to help reduce road congestion and improve air quality and public health by delivering affordable bike, cargo bike and scooter schemes in locations around the country.
Beryl currently has over 10,000 connected vehicles on-street across six urban areas in the UK,  1,000,000+ journeys and an average of 5,000 trips a day.
A B-Corp certified operator, we deliver schemes in partnership with cities and communities, placing people, social responsibility and environmental sustainability at the same level as financial sustainability.
We also provide technology for micromobility schemes in London and Birmingham and manufacture innovative technological solutions, such as the Laserlight – designed to and proven to improve cyclists visibility to drivers.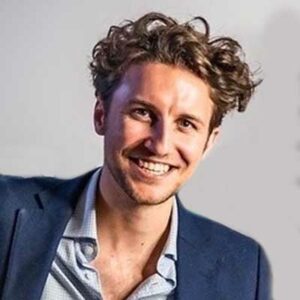 Sammy Fry
Net Zero Lead - Tech Nation
Sammy Fry is the Lead of Tech Nation's Net Zero Programme, designed to accelerate the growth of the UK's most impactful climate tech companies. Sammy has directly supported the growth of over 65 climate tech companies to date, through advisory support, and providing access to multinational clients and investors. Sammy also leads Tech Nation's wider net zero strategy and project manages Tech Zero; a collaborative initiative, backed by the UK Government to take bold steps to tackle the climate crisis and guide organisations to decarbonise. 
Sammy is on the steering committee of Net Zero Now, working with leading stakeholders to create advanced guidance for tech companies to reduce their emissions. Previously, Sammy has worked at the Climate Group, focused on supporting multinationals in making net zero commitments. Sammy has a Masters in Sustainable Business and Innovation from Utrecht University.