Unlocking Innovation in Healthcare
Date:
Thursday 27th September 2018
Time:
08:00 AM - 09:30 AM
Location:
Mills & Reeve , 1 New York Street , Manchester, M1 4AD
Cost:
£15 + VAT (free for members)
Categories:
Patients and clinicians expect and require access to patient data across organisational and geographical boundaries. To generate maximum benefits for all this must be done ethically and securely.
This event will explore the impact of sharing patient data and what it means for patients, practitioners and the wider health economy.
Chair: Charlotte Lewis, Mills & Reeve
Speakers: Sally Rennison, Patient Knows Best; Alexandra Eavis, Dovetail; and Paul Knight, Mills & Reeve.
About the Speakers:
Charlotte Lewis
Principal Associate – Commercial Health - Mills & Reeve LLP
Charlotte is a specialist commercial health lawyer at Mills & Reeve. She advises public and private healthcare organisations on a wide range of commercial and corporate matters including corporate/contractual structures, new care models and transformational programmes, as well as general commercial enquiries. She also has a particular interest in health tech and enjoys working with technology and digital companies operating in the sector.
Chair of pro-manchester's healthcare committee, she is passionate about innovation and transformation within the sector. She loves to work with clients who are looking to break into new areas or do things differently.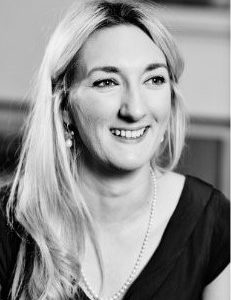 Sally Rennison
Vice President of Sales - Patient Knows Best
Sally Rennison is the VP of Business Development for Patients Know Best. Sally joined PKB in 2016 after working for an EPR provider for several years. Previously, Sally managed the transition of customers through the end of the National Programme for IT on to local contracts. As someone who passionately believed in and recognised the value and the importance of acknowledging the patient as part of the provision of healthcare and the role of digital technology, Sally came to PKB to pursue this vision of empowering patients to know best.
Alexandra Eavis
Founder and CEO - Dovetail Lab
Alexandra is a serial tech4good entrepreneur. She is the founder and CEO of Dovetail Lab (www.dovetaillab.com / @dovetaillab), a software company developing a blockchain platform to give patients control of their data and pioneer better information sharing in healthcare.
Alex is also a director and co-founder of How Do I? (www.wearehowdoi.com / @wearehowdoi), a social enterprise spun out of an outstanding special educational needs school, which uses accessible NFC technology in its vocational learning technology. Step-by-step learning videos are created on a licensed mobile application; after vetting stickers can be coded to specific job tasks, supporting people in the workplace.
Alex previously co-founded Alcove (www.youralcove.com / @youralcove), an Internet-of-Things care technology business repurposing smart consumer technology to enable older and disabled adults to live independently.
Prior to setting up Alcove, Alex worked in corporate finance raising money for small UK and international companies, assisting them on their pathways to profit. She has acted at director level for numerous private, public and listed companies.
After gaining a degree in Experimental Psychology from Oxford University, Alex went on to design award-winning courses to improve the mental health and wellbeing of prisoners at HMP Wandsworth. She has managed projects ranging in size from £20,000 to £10,000,000 in sectors as diverse as technology, property and agriculture.
Having originally been a governor at 6-times outstanding Swiss Cottage SEN School, Development and Research Centre, Alex now acts as a trustee of the Swiss Cottage School Charity.
Interested In The Event?
If you're interested in attending, you can book online here.