Hostage Negotiator Skills Event – Transform your ability to influence in business.
Date:
Wednesday 27th November 2019
Time:
08:00 AM - 09:30 AM
Location:
Manchester Hall, 36 Bridge Street, , M3 3BT
Cost:
£Free (Members only)
For many people communication is looked upon as a soft skill, but what if lives quite literally depend on your ability to listen, communicate and influence.
As a former hostage negotiator who spent years negotiating in some of the most extreme situations from kidnap negotiation to suicide intervention, Kevin will tell you that when lives depend on it communication is anything but a soft skill, when used consciously it is the most powerful influencing tool you have.
In an interactive talk Kevin will share his personal journey to becoming head of the hostage negotiation unit for Greater Manchester police, sharing some of his experience from the world of hostage negotiation and making you think about how you communicate. You will never listen the same again.
About the Speakers: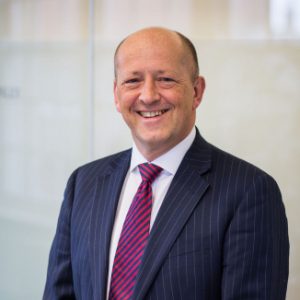 Jonathan Baker
- Charles Stanley
Jonathan has over 25 years of experience in financial services and specifically the management of client money. He is also a qualified Financial Adviser who can give advice to charities, individuals, trusts and pension clients. He is level 6 qualified having completed numerous financial planning qualifications and also completed the PCIAM and full IMC papers in Wealth Management. Jonathan is often quoted in the personal finance section of the Yorkshire Post in between juggling the office, Jonathan recently took up trail running with his wife Claire, They can be found running at events throughout Yorkshire including, Wharfedale, Wensleydale, North Yorks Moors and the Cleveland Way. He has three sons of which one is studying medicine at Edinburgh University and his other two sons both attend Ripon Grammar School. Jonathan is a fully qualified Community First Responder and is quoted as saying "The best time of the day is 05:30 when he and "Billie" his working cocker go for a walk by themselves".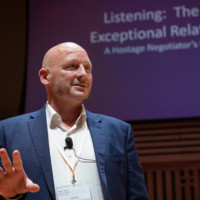 Kevin Taylor
- Crimson Peak
As a Hostage Negotiator Kevin has years of experience communicating in the most difficult and challenging situations, from Kidnap and Barricade Siege Negotiation to Suicide Intervention and negotiating the surrender of Dangerous Offenders at large.
With over 27 years experience in a wide variety of policing disciplines, his experience includes both overt and covert policing roles; and ranges from walking the beat as a uniformed officer to Chief Inspector operations on a large division of Greater Manchester, and as head of Greater Manchester Police Hostage Negotiation Unit.
A UK trained hostage negotiator and graduate of the FBI's hostage negotiation program, Kevin is passionate about the work of hostage negotiators and has been one of the driving forces behind the continued development of negotiation training in the UK and overseas. He is still active in training negotiators and continues to deliver Negotiator training to law enforcement agencies, both nationally and internationally, which he now does alongside his work in the business world.
With the wider Crimson Peak team he specialises in delivering Immersive Training events, taking teams from their day to day challenges into the world of hostage negotiation and critical decision making. Fully immersive whole day experiences that hone a team's ability to communicate under pressure