How are new regulations impacting influencer marketing?
Date:
Tuesday 10th September 2019
Time:
08:00 AM - 09:30 AM
Location:
B Works, 48 - 50 Market Street, Manchester, M1 1PW
Categories:
Creative Digital and Media
Influencer marketing is the fastest growing online customer-acquisition method – is the law finally catching up to it? In recent years, the ASA has grappled with the rise of online ads, particularly on Instagram – in July alone, the Authority penalised a sleeping pill brand for using microinfluencers to endorse its medicines, and Ex On The Beach star Jemma Lucy was rapped for promoting weight-loss supplements.
The ASA's partnership with ITV to guide Love Islanders on the do's and don'ts of influencer advertising marked a more collaborative approach to helping influencers and brands keep on the right side of the law. However, are we still facing the possibility of a major industry fine for breach of advertising rules? Steve Kuncewicz, partner at law firm BLM and one of the UK's leading legal experts on influencer marketing, discusses brand safety, transparency and the evolving legal landscape as it races to keep up with the rise of influencers; how can companies protect their brand when leaving promotion in the hands of non-affiliated accounts, and how exactly can influencers ensure transparency with their followers?
About the Speakers: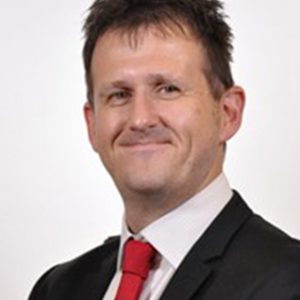 Steve Kuncewicz
Partner – Intellectual Property, Media & Social Media Law - BLM
Steve is a Partner within BLM's Commercial Advisory Team, and is Head of their Creative, Digital & Marketing Sector Group. Specialising in intellectual property, media, social media, privacy and marketing law, Steve works closely with the Agency Sector and is a Co-Founder of the Bulletproof Agency Network, as well as co-chair of creative pro-manchester and the Manchester Publicity Association's Honorary Solicitor.
Interested In The Event?
If you're interested in attending, you can book online here.