How To Perform At Your Brilliant Best
Date:
Thursday 11th June 2020
Time:
12:00 PM - 01:00 PM
Location:
Webinar, joining instructions to follow, , ,
Ever wondered why some people always seem to be able to perform at their brilliant best regardless of what curveballs life throws at them?
At this CFG Law member event, Simon Calderbank will demonstrate how fundamentally your behaviours are driven by your thinking. That the only way to create positive change, build resilience, keep focussed and motivated to dramatically improve how you perform at your brilliant best - both professionally and personally - is to change the way you think.
Ultimately, he will reveal the compelling power of positivity, how to achieve lasting change and most importantly, how to make this change comfortable. Understanding what makes us who we are, as we all enter into this new normal, has never been as important as it is now.
Rest assured, you'll be revved up and raring to perform at your brilliant best after this energising, inspiring and interactive session.
About the Speakers: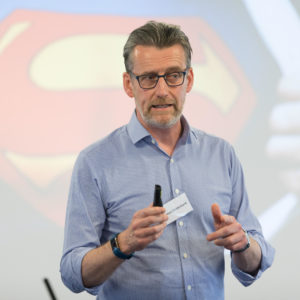 Simon Calderbank
Online Growth Mindset Workshops | Online Keynotes | Online 1-2-1 Coaching - Big Knows
Simon Calderbank is an expert in leadership development and runs positive change and growth mindset courses across the country for everyone from CEOs of multi-nationals to troubled teenagers on the edge of the criminal justice system. He loves the powerful legacies they leave on those he works with. His approach draws on the behaviours and personal stories of ordinary people who embrace change with some extraordinary results.
Interested In The Event?
If you're interested in attending, you can book online here.