How to Spot a Tech Enabled Business
Date:
Thursday 29th November 2018
Time:
08:00 AM - 09:30 AM
Location:
Brabners, 55 King Street, , M2 4LQ
Cost:
£FREE (Members only)
Tech enabled businesses scale revenues faster than costs and can use systems to differentiate from the competition, save costs, ensure they are future proof and capable of rapid growth - but they are not always easy to spot. Use of technology alone is not technology enablement. If competitors can adopt the same services with ease, then there is no differentiation.
In this presentation, Intechnica's Adrian Moss, CTO, address both the key technology features of well-run technology businesses and the warning signs for companies.
Adrian will describe seven scenarios and explain how to identify:
The sinking ship.
The dead end.
The unbalanced.
The asset sweater.
The ostrich.
The gold plater.
The imposter
About the Speakers: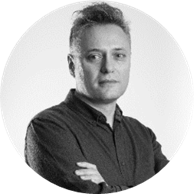 Adrian Moss
CTO - Intechnica
Adrian has over 20 years' experience in the digital industry and has held product and technology leadership roles in a range of companies including PLCs and start-ups.
As Display Advertising Product director for Auto Trader PLC he was responsible for the transformation of their Digital Marketing Services portfolio into a Platform-as-a-Service model.
On behalf of both public and private sector clients he has managed a number of high profile digital transformation initiatives.
Adrian's key focus areas are digital product development and organisational transformation.  He has published over twenty articles and technical papers and spoken at conferences worldwide on software development
Interested In The Event?
If you're interested in attending, you can book online here.