How Digital Tech can help you to grow your business: MMU's Industry 4.0 Masterclass
Date:
Friday 11th June 2021
Time:
10:00 AM - 12:00 PM
Location:
Webinar, Zoom, Joining instructions to follow,
Categories:
Creative Digital and Media
Industrial digitalisation can help businesses to reduce waste. To streamline processes. To explore new markets. To develop new products…
What exactly is it, though? And what's the impact on small businesses?
Join us as we explore all things Industry 4.0 and the ways digital technology can help to transform SMEs.
Agenda:
What do 'Industry 4.0' and 'industrial digitalisation' mean? And how will digitalisation change engineering and manufacturing?
We'll begin our masterclass with an introduction to Industry 4.0. We'll explore what industrial digitalisation means and how digital technology can help businesses to improve.
Dr Carl Diver: "What information do you need to help you make decisions quickly and effectively that'll help with your productivity and manage your resources effectively?
"It might be a bottleneck in your production line where, for example, machines break down quite often and you're not 100 per cent sure why it's happening.
"We can put sensors inside the equipment that will provide the information about an impending mechanical failure to either the operator or the other stakeholders within the facility that need to make a decision on how to address that, allowing them to make that decision quicker."
Read the full article here: https://www.mmu.ac.uk/metmagazine/story/index.php?id=11257
Should digital tech be part of your business strategy? Is your business ready to adopt digital tech? Assessing your SME.
From digitally printing prototypes to programmes that streamline workload planning, digital tech can transform everyday business operations. Yet, adopting new technologies can feel incredibly daunting.
As a business leader, how do you find out what these tech tools can 'do'? How do you know which technology will drive productivity in your manufacturing business? And how will digitalisation affect your workforce?
As part of this section, we'll introduce you to an online resource you can work through. It'll help you to see how digital-ready your business is.
Is 3D printing useful for small businesses? What is Additive Manufacturing?
We'll introduce you to one of the technologies that's developed out of Industry 4.0: 3D printing. And how businesses across all industries, from fashion to healthcare, use 3D printers.
At Manchester Metropolitan, we have a 3D additive and digital manufacturing centre, PrintCity. It's home to manufacturing experts, designers, engineers, and students on our MSc Industrial Digitalisation course. And it's open to small businesses too.
Find out more about PrintCity here https://printcity.mmu.ac.uk/
Key Takeaways:
Industry 4.0, engineering and manufacturing: An introduction to industrial digitalisation
Digital readiness for SMEs: Assessing your business
PrintCity Network: Supporting SMEs across Greater Manchester to boost productivity and growth through the use of Additive Manufacturing technologies.
About the Speakers: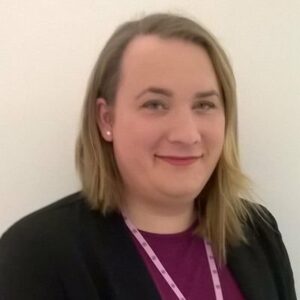 Claire Scott
Industrial Digitalisation Technology Adviser - Made Smarter
Claire Scott is an experienced engineer with a background in technology development. Claire works with businesses to help identify what is the right technology for them to adopt and at the right time.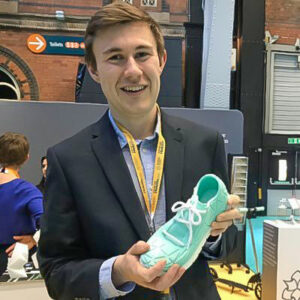 Mark Chester
Innovation Development Manager – PrintCity - Manchester Metropolitan University
With a background in product design, Mark is responsible for designing and delivering prototypes for a range of clients. Specialising in additive manufacturing, Mark provides design consultation for additive and technical services within PrintCity, helping customers to develop their ideas further and turn them into reality.