Let's talk about race – shaping cultures in the workplace
Date:
Friday 16th October 2020
Time:
10:00 AM - 11:00 AM
Location:
Webinar, Zoom, Joining instructions to follow,
The pro-manchester EDI Committee
Fairness and equality in the workplace is a vital part of a successful business and pro-manchester is committed to championing equality, diversity and inclusion across its member network and beyond.  The pro-manchester EDI committee is split into several Working Groups to drive the overall EDI strategy forward, and the Race, Ethnicity, Religion and Belief Group (RERB) is one such group.
Aims of the RERB Group
The Race, Ethnicity, Religion and Belief group's aims are to:
Help develop a culture of EDI for as many people as possible within the pro-manchester and North-West business community
Change perceptions, breakdown barriers, facilitate conversations and challenge behaviour, in a safe, constructive and respectful way
Educate, inform and support our network on issues affecting ethnic minority colleagues, and business issues and challenges relating race, religion and belief and celebrate the diverse backgrounds, heritage, and the range of religious and wider beliefs within our business community
Our programme of events and activities is designed to share practical support with our members to equip them to take positive action in their own organisations.
Let's talk about race – shaping cultures in the workplace
This event will facilitate a supportive and practical conversation looking at:
-Acknowledging the impact on our black community of the tragic deaths of George Floyd and sadly many others and asking how businesses have been responding to Black Lives Matter in their organisations over the past 6 months.
-Sharing stories of experiences of talking about race in the workplace – what works well and what needs to change?
-Asking where we are now? Sharing the progress that we've seen during 2020 and importantly, acknowledging the many challenges that still exist for our ethnic minority colleagues.
-Sharing ideas on what activity would really help to continue to drive momentum and change to continue healthy conversations and questions about race, and create more inclusive workplaces and celebrate diversity and heritage.
About the Speakers:
Sharon Amesu
Director SA Consulting and Former Chair Manchester IOD -
Sharon Amesu started her career in Law. She was a Criminal Barrister for 16 years with a successful practice across the Northwest. Sharon now runs a Consultancy that supports organisations with Leadership Development and Diversity and Inclusion. Sharon is also an award winning Professional Speaker and speaks at leadership conferences around the country. Sharon is a Founding Fellow of the Society of Leadership Fellows, St George's House, Windsor Castle and an Honorary Industry Fellow of the University of Salford Business School. Sharon is the Chair of the Greater Manchester Branch of the Institute of Directors.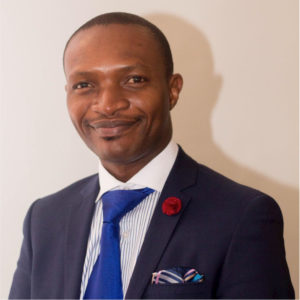 Charles Kwaku-Odoi
Chief Officer - Caribbean and African Health Network
Charles was previously the Director of Strategic Partnerships before assuming the Chief Officer role in July 2019. He has a wealth of strategy, governance and policy experience from a number of roles in the voluntary and public sectors at local and national levels. He is a member of the Greater Manchester Voluntary Community and Social Enterprise Leadership Group and a Nominated Governor at Manchester Foundation Trust. Charles specialises in engaging with the Black community in the Diaspora raising awareness of important issues such as Democratic Participation, Organ Donation, Female Genital Mutilation, Domestic Violence, Modern Slavery, Hate Crime, Forced Marriage, etc.
Charles is one of two Patient and Public Voice (PPV) Representatives on the NHS England HIV Clinical Reference Group and member of the HIV Prevention England Steering Group.
He is also a Christian Minister of Religion and Co-Chair of Faith Network for Manchester engaging with people of different faiths and none.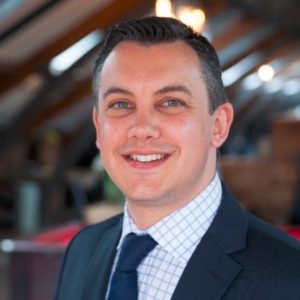 Reverend Peter Horlock
Manchester's Business Vicar - Ministry 2 Business
As a Church of England vicar with a track record of engaging with people beyond traditional church spheres working with Ministry 2 Business remains a great opportunity to provide a positive, innovative and supportive Christian influence, for anyone with faith or none, in the midst of the city centre business community.
My focus with M2B is two-fold:  Firstly, supporting professionals in their day to day, work life challenges in a way that contributes towards a healthy and thriving city centre business community.
Secondly, providing people with relevant opportunities to explore the dynamic connection between God, faith and work so that they can make the most of all their gifts and discover God's call on their lives.
I am Co-Chair of the Race, Ethnicity and Religious Belief (RERB) group, as part of the pro-manchester EDI committee.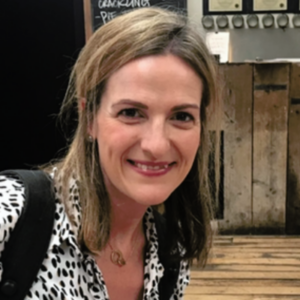 Donna Smith
Strategic Business Partner - People Culture - Grant Thornton UK LLP
Donna is a strategic leadership specialist, coach, and mentor, and is passionate about enhancing our working lives.
Donna has held a range of people and culture roles across retail and professional services. In her current role at Grant Thornton Donna is a member of the national Tax Leadership team, leading the people strategy and driving the agenda for inclusion, leadership development and a high-performance culture. Donna is an Inclusion Ally and joined the pro-manchester EDI group to help to drive change across the North West business community and support the pro-manchester network in making inclusion and diversity a day to day reality.
Donna is the Co-Chair of the Race, Ethnicity and Religious Belief (RERB) group, as part of the pro-manchester EDI committee.
Outside of work Donna is a mum of two, wife, and runs half marathons. She loves live music and travel and has recently taken up family cycling trips during lockdown! Donna is passionate about flexible working and you can watch her talk about it here: