LGBT+ History Month 2021: Mind, Body, Spirit
Date:
Tuesday 23rd February 2021
Time:
12:00 PM - 01:00 PM
Location:
Webinar, Zoom, Joining instructions to follow,
Mental health during a global pandemic
February is LGBT+ History Month and provides us with an opportunity to reflect on our united progress on LGBT+ issues, to learn from past experiences and to support an inclusive culture and society. The theme for LGBT+ History Month 2021 is "Mind, Body, Spirit". This event will focus on the "Mind" element of this year's theme in the context of the difficult circumstances we currently find ourselves in.
It is difficult to remember a time when our mental health has faced the pressures that many are experiencing today. However, with many of us living with challenging circumstances such as juggling childcare/homeschooling/working, being isolated or living alone, or facing financial difficulties, our mental health has never been so important.
We will hear from 3 fantastic speakers, facilitated by Carl Austin-Behan, about the mental health challenges facing people in Manchester (include LGBT+ community and our broader society), as well as their own personal experiences both before and during the pandemic. They will also share insights on how we can help to take care of our mental health during this difficult time.
Please join us for this insightful and engaging event focusing on mental health in a global pandemic.
Agenda
12.00 – 12.05: Welcome and overview of mental health in Manchester (Carl Austin-Behan)
12.05 – 12.20: Insights from a counsellor (Alex Sanderson-Shortt)
12.20 – 12.30: My personal and professional journey (Mark Fletcher)
12.30 – 12.40: Hidden Figures during the COVID-19 pandemic (Sophie Meagher)
12:40 - 13:00: Panel Q&A
About the Speakers: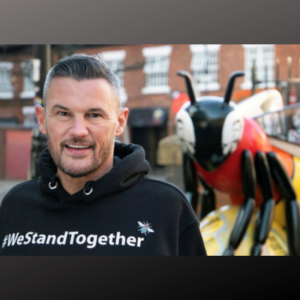 Dr Carl Austin-Behan OBE DL
GM LGBTQ+ Community Ambassador – LGBT Foundation / Managing Director – VA Clean Ltd -
Dr Carl Austin-Behan OBE DL is a Deputy Lieutenant of Greater Manchester and former LGBT Advisor to the Mayor of Greater Manchester, Andy Burnham. Currently Greater Manchester's LGBTQ+ Community Ambassador with LGBT Foundation This role sees him visiting schools, youth groups and workplaces to promote diversity, equality, inclusion and respect as well as working on projects with Community Action, Public Sector Liaison and LGBTQ+ Networks across GM.
Carl was one of the last people to be discharged from the RAF in 1997 due to his sexuality although having an exemplary service record. He  joined Greater Manchester Fire and Rescue Service in 1998 and left 1999, then went on to win Mr Gay UK 2001.
Having served on Manchester City Council representing Burnage from 2011 – 2018, was lead member for LGBT issues within the City Council. Carl was the first openly gay Lord Mayor of Manchester 2016 – 2017. Also owns his own Cleaning Company VA Clean – working with Property Management Companies specialising in the communal areas of apartment blocks.
Carl has devoted himself to LGBTQ+ advocacy. Ambassador for The Proud Trust, George House Trust, Broughton House; Patron of Contact Theatre, Manchester Pride chourus; Trustee for Fighting with Pride (LGBT veterans charity run by veterans. The first and only lived-experience charity addressing the health and wellbeing of LGBT+ veterans.) he passionately promotes diversity, equality and inclusion within our communities. Carl was awarded the OBE in the 2020 New Years Honours for services to charity and LGBTQ+ Equality & Inclusion.
In April 2019, his daughter Willow was born where Carl & his husband Simon are carrying out duel parenting with a lesbian couple.
November 2019, was appointed a Deputy Lieutenant of Greater Manchester and was awarded  the OBE in the 2020 Queens New Year's Honours List for services to Charity and the LGBTQ+ Community.
Mark Fletcher
Chief Executive - Manchester Pride
Mark Fletcher is the CEO of Manchester Pride, a charity which campaigns for LGBTQ+ equality. Mark began his journey with the LGBTQ+ charity in 2004 taking on the role of freelance sponsorship manager. His passion as an LGBTQ+ activist spurred him on to focus all his energy into the charity and, in 2014, Mark was appointed as the CEO of Manchester Pride.
Mark has been responsible for spearheading a programme of change within the LGBTQ+ charity which has springboarded its profile and positioned the Manchester Pride Festival as one of the world's most recognisable pride celebrations reaching over 10,000,000,000 eyeballs regionally, nationally and internationally.
Mark chairs a specialist panel of experts on the LGBT+ advisory panel to the Mayor of Greater Manchester, the first of its kind in the UK.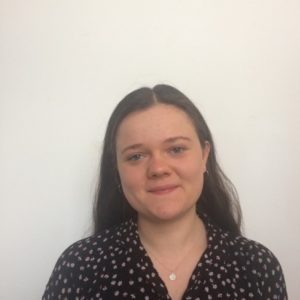 Sophie Meagher
Policy Coordinator - LGBT Foundation
Sophie Meagher (she/ her) is the Policy Coordinator at LGBT Foundation. Her roles involves ensuring that regional and national policies recognise the needs of LGBT communities and contain effective evidence based measures to reduce inequalities and improve health and wellbeing. She has carried out extensive research looking at the impact of Covid-19 on LGBT communities and is currently working to ensure that LGBT people are being recognised in work to address the impact of the pandemic.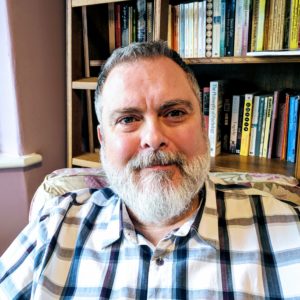 Alex Sanderson-Shortt
Sex and Relationship Therapist - TLC; Talk, Listen, Change
Alex is a queer Sex and Relationship Therapist working in private practice (As KAS Counselling) and for TLC. As well as an MA in Relationship Therapy, Alex is a graduate of and Clinical Associate at Pink Therapy and he specialises in working with clients with diverse genders, sexualities and relationship styles. He teaches Relationship Therapy for Relate and writes a regular column on LGBT+ diversity in relationships for BACP.