Lunch with Sir Richard Leese
Date:
Wednesday 23rd January 2019
Time:
12:00 PM - 02:00 PM
Location:
Bridgewater Hall, Lower Mosley St, Manchester, M2 3WS
Cost:
£40.00+VAT (Members), £55+VAT (Non-Members)
We're delighted to announce Sir Richard Leese will be addressing pro-manchester members at our January Lunch.
Well known for his business acumen, forging partnerships with key city players and successfully attracting investment into the city. Sir Richard will reflect on the past twelve months in the city, and talk about plans and strategy post brexit. He'll also be providing an update on the work of the City Council tackling issues such as unemployment, education and housing.
Business will be on the agenda as Sir Richard focuses on the importance of continued support of the region's businesses, skills provision and ensuring Manchester remains the UK's second city.
You will also have the opportunity to ask Sir Richard any pressing questions during our Q&A hosted by our Chair Alistair Cree.
A captivating speaker with a real passion for Manchester, this is one not to be missed.
Ticket prices exc. VAT - to include drinks reception & 2 course lunch with coffee
Members
£380 table of 10
£40 per person
Non-Members
£530 table of 10
£55 per person
About the Speakers: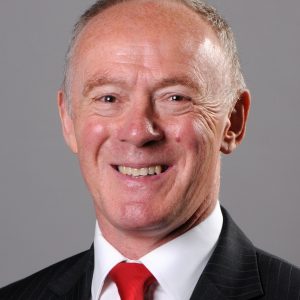 Sir Richard Leese
Leader - Manchester City Council
Richard Leese was elected to Manchester City Council in 1984. He became Leader of the Council in 1996.
Early in his leadership, Sir Richard oversaw the major 10-year programme of regeneration of Manchester City Centre following the IRA bomb in 1996 – being awarded a CBE in 2001 and then a knighthood for "services to local government" in the 2006 Queen's Birthday Honours list for his role in the project.
In the wake of the transformation of the city centre, Sir Richard was heavily involved in the successful bid to host the 2002 Commonwealth Games, helping to drive the wide-scale regeneration of east Manchester – the overwhelming positive impact of which continues to this day.
As an advocate for devolution and place-based budgets, Sir Richard has a keen political interest in the links between economic development and social policy, developing open democracy and the community leadership role of local authorities – as well as the role of cities in creating a sustainable future.
Using his position to influence and drive a national debate in these areas, Sir Richard Leese holds a number of prominent roles as Vice Chair of the Greater Manchester Combined Authority, Chair of the North West Regional Leaders' Board, Chair of the Core Cities Cabinet and Chair of the LGA City Regions Board.
Regularly named as one of the most powerful Labour politicians in the country, Sir Richard Leese has been influential in informing the national debate on devolution and a passionate supporter of the High Speed Rail (HS2) scheme and the electrification of the Trans Pennine rail routes as a key driver for economic growth in the North.
He is also director of Manchester Airports Holdings Ltd – the company owned by the ten boroughs of Greater Manchester, which owns four UK airports: Manchester Airport, Bournemouth, East Midlands and Stansted – that pays dividends to its members to support local projects.
Sir Richard keeps a comment blog discussing local and national political issues: Councillor Leese's blog