Lunchtime strategy: How can I grow my business?
Date:
Wednesday 6th July 2022
Time:
12:00 PM - 02:00 PM
Location:
Manchester Metropolitan University Business School, 5.03 North Atrium Business School, All Saints, Oxford Road, Manchester , M15 6BH
Categories:
Join Manchester Metropolitan's enterprise team for a pizza and strategy session.
At this small group workshop, you'll delve into your business and explore ways to develop and grow your company.
Some of the questions you'll consider include:
• What's your value proposition?
• What challenges are you currently facing?
• How could you turn your challenges into opportunities to grow?
• How ready are you and your team for new opportunities?
You'll work with Enterprise Fellows from our Centre for Enterprise, based at Manchester Metropolitan's Business School.
Agenda:
· 12:30 – Registration, lunch, and networking
· 13:00 - Welcome
· 13. 05 - Presentation
· 13.45 - Breakouts
· 14:30 – Event close
About the Speakers: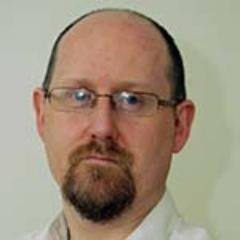 Rob McKay
Enterprise Fellow in the Centre For Enterprise - Manchester Metropolitan Business School
Rob is a Senior Lecturer in Enterprise Practice at Manchester Metropolitan University.
Rob has been working with leaders and decision makers in businesses large and small, as well as public, uniformed and voluntary organisations, for over 25 years. He has been developing leaders and managers through Higher Education institutions for over 12, and has spoken to numerous audiences on various aspects of leadership practice and theory.
Rob is a Fellow of the Chartered Management Institute and a Senior Fellow of the Higher Education Academy.  He was the Alaskan Malamute Working Association UK E-Class Champion in 2014-15 and the D-Class Champion in 2015-16.