Managing yourself & your team to grow your business
Date:
Tuesday 25th June 2019
Time:
09:00 AM - 12:00 PM
Location:
B Works, 48 - 50 Market Street, Manchester, M1 1PW
Categories:
Are you spending too much time working in your business rather than looking at the bigger picture?
You are not alone!! The team at pro-manchester SME Club & B Works have partnered with the fantastic UK Business Mentoring to bring you a morning session in Manchester all around working on your business and how you can achieve the Business Growth you have been looking for.
A packed half day seminar which will help you to manage your people effectively which in turn grows your business.
Topics will include:-
• Structuring your business
• Managing yourself
• Delegating
• Stop 'Micro managing'
• Objective setting and appraisals
• Managing under performance
• Motivating staff
• Retaining staff
96% of attendees would recommend UKBM's seminars to other business owners.
Come along and you will get practical advice and tips to make an immediate difference in your business and a FREE 1 HOUR COACHING SESSION OFFER.
About the Speakers: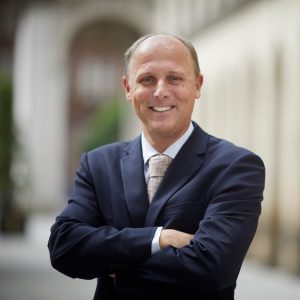 Paul Clarke
Business Mentor - UK Business Mentoring
Experienced Business Mentor, with strategic and operational experience at a senior level within the banking industry-Strong personal impact with proven ability to Mentor and coach SME businesses utilising a highly developed business and professional network in the UK, especially North West England.
Passionate to mentor Business owners, using 30 years plus senior management experience and skills, to help them make more money and achieve their business and personal goals.
A keen sportsman and Family man who is a lifelong Manchester City fan.