No offence but… Minding your language in the workplace
Date:
Wednesday 25th September 2019
Time:
05:30 PM - 07:30 PM
Location:
Mills & Reeve, 1 New York Street, , M1 4AD
Categories:
One of the challenges of having a diverse workforce is knowing how to create a work environment of inclusion that allows all employees to reach their full potential. The use of language in the workplace; what we say and how we say it, can have significant implications on our own behaviour and those around us. So, what do we need to do to change the way we think and speak towards each other as we strive to achieve a fairer, more inclusive, and more effective workplace?
Join pro-manchester's Equality, Diversity and Inclusion committee for an interactive and informative event where we will be discussing;
What are the impacts of 'everyday' language?
What are the challenges from employers on language equality and diversity issues?
Approaches to changing unconscious bias
How do I use language to liberate and empower people?
About the Speakers: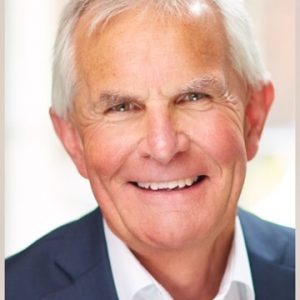 Peter Fahy
-
Peter Fahy served as a police officer for 34 years spending 5 years as Chief Constable of Greater Manchester. He held national responsibility for the Prevent anti-extremism programme and for policy on race and diversity. On leaving policing he became Chief Executive of the street children charity Retrak later merging it with the anti-slavery charity Hope for Justice. He is Chair of Plus Dane Housing Association and is Chair and founder of We Stand Together which he started after the terrorist attacks in Paris in 2015 to promote community cohesion. He was knighted for services to policing in 2012.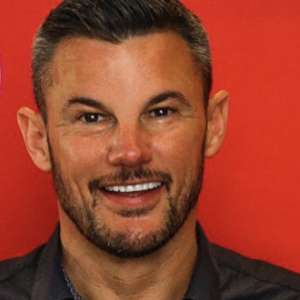 Carl Austin-Behan
-
Carl was the first openly gay Lord Mayor of Manchester 2016 – 2017, Served on Manchester City Council representing Burnage from 2011 – 2018, was lead member for LGBT issues within the City Council. Also owns his own Cleaning Company VA Clean – working with Property Management Companies specialising in the communal areas of apartment blocks.
Carl was one of the last people to be discharged from the RAF in 1997 due to his sexuality although having an exemplary service record, he was the first openly gay person to join Greater Manchester Fire and Rescue Service in 1998 and then went on to win Mr Gay UK 2001.
Carl is a trustee of We Stand Together Charity – building on Community Cohesion, The President of Contact – a young person's theatre based on Oxford Road. A Manchester Pride Ambassador, A Diversity Role Model, an Advocate of The Proud Trust, Chair of the Running Bee Foundation, Co-Chair of the newly formed Pro-Manchester Equality, Diversity and Inclusion committee and recently received an honouree Doctorate from the University of Bolton for his services for the community.
In August 2018 The Mayor of Greater Manchester, Andy Burnham appointed Carl to be the LGBT Advisor to himself and The Greater Manchester Combined Authority.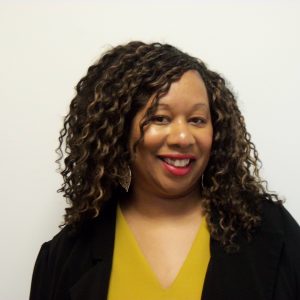 Natasha Broomfield-Reid
- Mills & Reeve
Natasha is the Diversity, Inclusion and Wellbeing lead for Mills & Reeve. She has over 20 years' experience of working within the diversity and inclusion field and has carried out roles including the Head of Diversity and Inclusion for Victim Support.  Natasha led the organisation to become a Stonewall top 100 employer (including top charity), Top trans employer and achieve the 'Leaders in Diversity' accreditation from the National Centre for Diversity and the charity was the first national charity to achieve 'Leaders in Diversity' status.
Natasha also worked as the Head of Development for Equal Approach. Equal Approach is a leading inclusive recruiter, diversity consultancy and training provider, supporting organisations to attract, recruit, recognise, retain and promote diverse talent, and make workplaces more inclusive.
Natasha currently works at Mills & Reeve part time and continues to run her own Diversity and Inclusion consultancy Diverse Matters.
Over the years Natasha has gained a wealth of experience in working within the Black and Minority ethnic community, disabled community including mental health, LGBT+ community and young people. She also set up and managed a 'highly commended' regional mentoring programme and is also experienced in leadership development.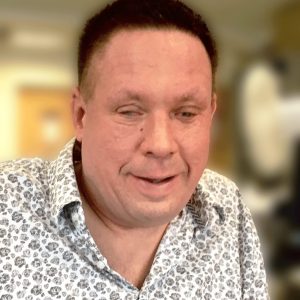 Graham Helm
National Doorstep Sport Advisor - StreetGames
Graham was born in the small former mill town of Bacup in Lancashire in 1974. It was whilst working in a factory near Oldham and also supplementing his income by working two nights a week in a local youth club, that a chain of events resulted in him realising his passion of working  with people.
It's been a privilege for him to work with young people in differing roles. After more than a decade in the youth work field, Graham lost his sight which left him with some significant challenges to overcome.
Now his work continues with a disability awareness company and national sports charity StreetGames, as National Doorstep Sport Advisor; it's important to Graham to work with others in order to understand fairness and difference and the positive role people can play in contributing to society, In his opinion, becoming blind was the making of Graham. To have no sight at all, he says, gives you a very special view on people, to not know how they look, to not judge on what they're wearing and to just purely work with them as individuals is a unique opportunity.