No offence but… Minding your language in the workplace
Date:
Wednesday 25th September 2019
Time:
05:30 PM - 07:30 PM
Location:
Mills & Reeve, 1 New York Street, , M1 4AD
One of the challenges of having a diverse workforce is knowing how to create a work environment of inclusion that allows all employees to reach their full potential. The use of language in the workplace; what we say and how we say it, can have significant implications on our own behaviour and those around us. So, what do we need to do to change the way we think and speak towards each other as we strive to achieve a fairer, more inclusive, and more effective workplace?
Join pro-manchester's Equality, Diversity and Inclusion committee for an interactive and informative event where we will be discussing;
What are the impacts of 'everyday' language?
What are the challenges from employers on language equality and diversity issues?
Approaches to changing unconscious bias
How do I use language to liberate and empower people?
About the Speakers: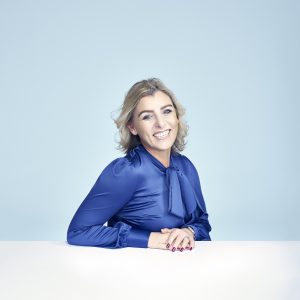 Simone Roche
CEO and Founder - Northern Power Women
Simone Roche CEO and Founder of Northern Power Women launched the Northern Power Women campaign out of a passion to connect and engage with people about gender equality.
Simone started her career in roles with the Royal Navy, Aintree Racecourse, Blackpool Pleasure Beach, the Arena Convention Centre Liverpool and the Olympics.

When Simone became the Director for a campaign supporting women in the hospitality, leisure, travel and tourism industry she was asked to be a champion for the Government Equalities Office – then gender equality grew to be her passion.
Simone was awarded MBE in the 2018 Queen's Birthday Honours for services to gender equality in the north of England.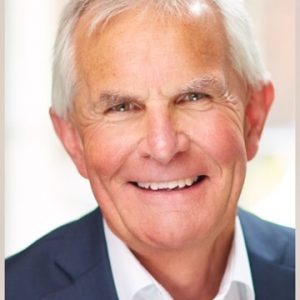 Peter Fahy
-
Peter Fahy served as a police officer for 34 years spending 5 years as Chief Constable of Greater Manchester. He held national responsibility for the Prevent anti-extremism programme and for policy on race and diversity. On leaving policing he became Chief Executive of the street children charity Retrak later merging it with the anti-slavery charity Hope for Justice. He is Chair of Plus Dane Housing Association and is Chair and founder of We Stand Together which he started after the terrorist attacks in Paris in 2015 to promote community cohesion. He was knighted for services to policing in 2012.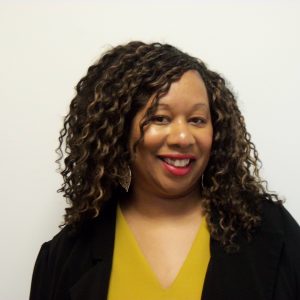 Natasha Broomfield-Reid
- Mills & Reeve
Natasha is the Diversity, Inclusion and Wellbeing lead for Mills & Reeve. She has over 20 years' experience of working within the diversity and inclusion field and has carried out roles including the Head of Diversity and Inclusion for Victim Support.  Natasha led the organisation to become a Stonewall top 100 employer (including top charity), Top trans employer and achieve the 'Leaders in Diversity' accreditation from the National Centre for Diversity and the charity was the first national charity to achieve 'Leaders in Diversity' status.
Natasha also worked as the Head of Development for Equal Approach. Equal Approach is a leading inclusive recruiter, diversity consultancy and training provider, supporting organisations to attract, recruit, recognise, retain and promote diverse talent, and make workplaces more inclusive.
Natasha currently works at Mills & Reeve part time and continues to run her own Diversity and Inclusion consultancy Diverse Matters.
Over the years Natasha has gained a wealth of experience in working within the Black and Minority ethnic community, disabled community including mental health, LGBT+ community and young people. She also set up and managed a 'highly commended' regional mentoring programme and is also experienced in leadership development.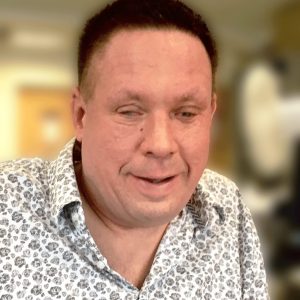 Graham Helm
National Doorstep Sport Advisor - StreetGames
Graham was born in the small former mill town of Bacup in Lancashire in 1974. It was whilst working in a factory near Oldham and also supplementing his income by working two nights a week in a local youth club, that a chain of events resulted in him realising his passion of working  with people.
It's been a privilege for him to work with young people in differing roles. After more than a decade in the youth work field, Graham lost his sight which left him with some significant challenges to overcome.
Now his work continues with a disability awareness company and national sports charity StreetGames, as National Doorstep Sport Advisor; it's important to Graham to work with others in order to understand fairness and difference and the positive role people can play in contributing to society, In his opinion, becoming blind was the making of Graham. To have no sight at all, he says, gives you a very special view on people, to not know how they look, to not judge on what they're wearing and to just purely work with them as individuals is a unique opportunity.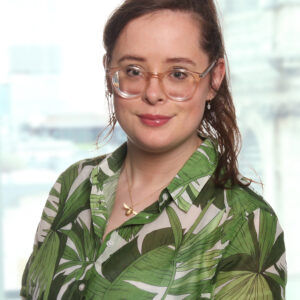 Heather Lacey
Marketing Executive & Chair of the Disability, Mental Health and Neuro Diversity Group - Eversheds Sutherland LLP - Eversheds Sutherland LLP
Heather Lacey is a multi-award winning disabled activist, D&I writer and speaker. As a young woman embarking upon life at university, Heather became heavily involved in disability advocacy online and began to share her lived experience of disability online as a way to spread awareness of the barriers faced by disabled people in the UK. Her writing – though candid and oftentimes hard-hitting – illuminates yet celebrates the disabled experience and her lived experience cerebral palsy, cPTSD, OCD and the myriad of symptoms she lives with day-to-day.
Heather has worked with a plethora of organisations and charities including Scope, BBC, HuffPost, Recruitment Industry Disability Initiative and AccessAble, and is co-director of Inclusive Minds Collective CIC, working to ensure authentic inclusion in the publishing industry. Heather is actively involved in promoting disability rights in the workplace and chairs pro-manchester's EDI sub-committee for Disability, Mental Health and Neuro Diversity. During her time at Eversheds Sutherland, Heather has promoted and contributed to the firm's D&I strategy, acting as co-lead for Manchester's Wellbeing and Ability network. Heather has featured on the Northern Power Women Future List, been recognised as one of the most influential disabled people on the Shaw Trust Power List multiple times, listed as one of University of Hull and Team GB's 'Extraordinary People', and has been named on the Manchester Evening News's The Rising Star list: The finest young female lawyers and barristers in Greater Manchester.