Online Masterclass: Mastering your Mindset
Date:
Friday 10th September 2021
Time:
09:45 AM - 11:30 AM
Location:
Webinar - Zoom, , ,
Cost:
£40 members, £55 non-members
Categories:
Mastering your Mindset for faster revenue growth, improving relationships and finding a sense of purpose…
Does your mind serve you or do you serve your mind?
How do you know what you really want or what is holding you back?
How do you turn down the inner voice and stay focused on achieving your business, professional and personal goals?
Join Lee Dinsdale with a proven track record of success and high performance, relentlessly focused on helping you exceed your goals, delivering excellent work and improving mindset to help your business grow.
Session Aims:
Enable participants to evaluate their current life balance
Develop participants understanding of how to set meaningful goals
Develop participants skills to critically analyze thoughts, feelings and behaviors
Enable participants to make better and faster decisions
Develop an understanding of how to achieve faster growth
Learning Outcomes:
Identify and critically analyze the source of negative thinking
Conscious, candid, flexible choice making
Satisfaction versus Success
Refined observing and monitoring skills
Knowledge:
How to stop listening to the inner voice
How to overcome Procrastination
Staying focused
What motivates you
Strategic decision making
Understanding the work/life Balance
Improving confidence
Removing limiting beliefs
Busting the Imposter syndrome myth
Accepting rejection in sales
About the Speakers: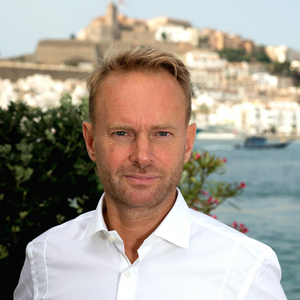 Lee Dinsdale
Managing Director & Business Strategy Coach - Logros Advisory Partners
Lee Dinsdale is an accredited coach, master practitioner in NLP, trained hypnotherapist and currently studying an MBA. Currently Managing Director of Logros Advisory Partners which develops Leaders and works in partnerships to provide finance to Entrepreneurial, ambitious and purpose led SMEs who are committed to transforming, growing and scaling for a sustainable future.
Lee was previously a stockbroker and private banker for 15 years and left the industry in 2014 to refocus his sense of purpose and is also currently Director of North West Media a social value enterprise providing accredited creative media courses for young people at its New Talent Academy followed by training at Unity Radio at Media City.