Personal Impact: Be heard and land your message
Date:
Tuesday 11th June 2019
Time:
08:00 AM - 09:30 AM
Location:
Crowe, The Lexicon, Mount Street, Manchester, M2 5NT
Taking the time to examine how you can use your voice and body language to better effect can enable you to communicate more successfully in the workplace with clients and colleagues.
This RADA Business Personal Impact practical masterclass will give you a deeper understanding of clear and focused communication. You will be introduced to the fundamental tools of our communication - the body, breath and voice - to equip you with the skills to engage others with greater confidence.
Take a morning to learn to communicate with clients and colleagues more effectively, leading to stronger and more successful working relationships.
Personal Impact with RADA Business
A greater command and understanding of your body, breath and voice
Greater self-awareness of how you come across to others
A practical 'toolkit' of techniques that you will be able to take back into the workplace
How to make an entrance and hold an audience's attention
Improved presentation skills and confidence
About the Speakers: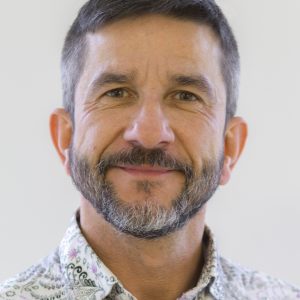 Chris Penney
- RADA Business
Chris trained at Rose Bruford College and worked as a leading actor for several years in theatre, TV, film and radio.
He then moved into the field of arts and charitable grant-making, working for the Community Fund and the Arts Council. He also worked as a learning and development consultant, scoping the design, delivery and evaluation of management and leadership development programmes in the not-for-profit sector.
Chris has a first class BA Hons in Theatre Arts and an MA in Voice Studies from the Royal Central School of Speech and Drama.
Chris has 15 years of experience in delivering training for groups and coaching individuals. He specialises in presentation skills, communication skills, personal presence, leadership and management and personal vocal impact.
Chris's clients have included the Diana Memorial Fund, the Institute of Civil Engineers, Lloyds TSB, Clerical Medical, GlaxoSmithKlein, Deloitte and PA Consulting.
Interested In The Event?
If you're interested in attending, you can book online here.