Date:
Wednesday 8th September 2021
Time:
10:00 AM - 11:30 AM
Location:
Hyatt Regency, The Rothwell Suite, 55 Booth St West, Manchester , M15 6PQ
Categories:
People are at the heart of what we do and we know that connecting businesses with the right strategic partners is crucial for growth and creating a collaborative business community.
In this session, we'll be hearing from the partners who make up that community. We're proud of the relationships we've built with strategic organisations and individuals across the region and how this can benefit our member organisations.
CEO Sam Booth will talk to pro-manchester members and partners and hear about the work we do together, how businesses can get involved with these groups and initiatives and why we're #bettertogether
About the Speakers: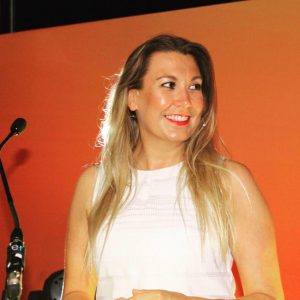 Sam Booth
Chief Executive - pro-manchester Tel: 07970 269974
At pro-manchester, Sam has been an integral part of its growth from a small, effective membership network to a sophisticated business development organisation. A firm part of the Manchester business community, Sam is a familiar face to most, constantly and efficiently working to bring businesses together in the city region.
As chief executive, Sam is responsible for the organisation's corporate engagement as well managing all existing key partnerships and member relationships. Whilst providing support to her team, Sam manages the day-to-day running and strategic direction of the business.
Sam also sits on the board of trustees for Forever Manchester, a charity that supports community activity across Greater Manchester. As well as this, Sam also sits on the City of Trees Executive Advisory Group and the Greater Manchester Organisational Representatives Group. More recently, Sam has become the Regional Deputy Chair of TheCityUK, where she helps to engage on a regional level on behalf of individuals in the financial and professional services industries.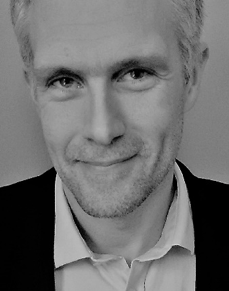 John Wrathmell
Director for Strategy, Research and Economy - the Greater Manchester Combined Authority
John is Director for Strategy, Research and Economy at the Greater Manchester Combined Authority. His responsibilities include working to the Mayor and other Leaders to develop and deliver on the city region's priorities, including engagement with Government and building the research and analysis on which Greater Manchester's unique devolution arrangements have been based.
He previously worked as an Economic Adviser at HM Treasury and for Ed Miliband MP and Ed Balls MP as Head of Economic Policy at the Labour Party. He has an MSc in Economics from Birkbeck College, London, and a BA in Ancient & Modern History from University College, Oxford.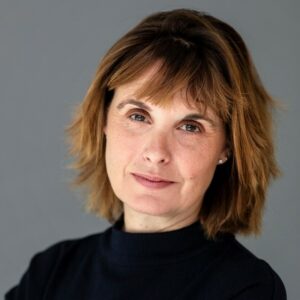 Emma Degg
Chief Executive - North West Business Leadership Team
Emma Degg is the Chief Executive of the North West Business Leadership Team (NWBLT) nwblt.com
that brings together leaders of national and international businesses with substantial commitments and interests in the Northwest of England.  Their mission is to harness this collective expertise, influence, and resource, to make a difference to the economy and communities of the region. This work focuses upon the promotion of responsible business leadership and ambition, the sharing of best practice and building influential collaborations.
She served on the UK2070 independent House of Lords Commission, is a Board Member of Made Smarter Northwest, the Northwest Productivity Forum, Liverpool 4.0 Start, and a Trustee of 'We Mind the Gap'. Among other commitments. she is also a founding member and Board Director of Net Zero North West, established to act as a public and private sector investment accelerator for clean growth projects in the region netzeronw.co.uk.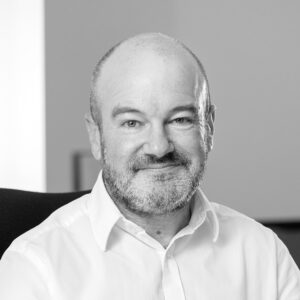 Chris Fletcher
Policy, Campaigns and Communications Director - Greater Manchester Chamber of Commerce
Chris is Policy, Campaigns and Communications Director at Greater Manchester Chamber of Commerce. He is responsible for leading the Chamber's policy work and campaign engagement with Chamber members, the wider GM business community and representing their views to key local bodies, organisations and decision makers. His team run the Chamber's research and survey work including the influential Quarterly Economic Survey and are responsible for publishing the Greater Manchester Index. Chris also directs and sets the Chamber's communications strategy including its marketing activity. He is also a trained media spokesperson and in his 17 years at the Chamber has been involved in several national pieces of work with British Chambers of Commerce.
Prior to joining the Chamber he spent two successful years at business education charity Young Enterprise after spending 16 years at NatWest in a variety of roles including a range of business manager positions focusing on start-ups and early stage developing growth businesses.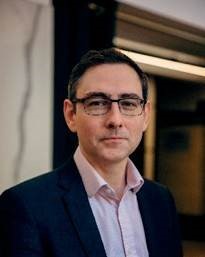 Richard Jeffery
National Director, GC Business - The Growth Company
Richard Jeffery is National Director of GC Business, part of The Growth Company, a social enterprise dedicated to enabling growth, creating jobs and improving lives; GC Business helps transform over 35,000 businesses a year across the UK. Richard is leading the national expansion of The Growth Company's support services which help businesses open new markets, drive operational efficiencies, spark innovation, champion sustainability, develop diverse talent streams, and provide access to finance. He leads the GC Business consultancy team, which provides advisory services to local areas, government departments and private partners on how best to design and deliver business growth programmes.
He previously established GC Business Growth Hub in 2011, the first in the country, which became the template for Growth Hubs across every Local Enterprise Partnership in England. With an initial investment of £500k from The Growth Company, he created and built a £20M per annum business with a team of 225 that has helped over 12,000 entrepreneurs either start, grow or scale operations globally.
Richard established and led national exemplar programmes including Greater Connected, Amplify, Spark2Scale and Recipe for Success. He has also recently launched the Creative Scale-Up and the flagship Global Scale-Up programmes. Having led the development of the national government-backed Peer Networks programme, Richard supports BEIS on the coordination of the national growth-hub network.
Richard previously worked at senior levels in the private and public sectors designing and implementing an extensive range of business support services for regional, national and international organisations. He worked as a management consultant developing and delivering commercial services to private sector growth clients ranging from North West based SMEs to global manufacturing corporations including Cargill Dow, BASE, and Burberry.
He received the Institute of Directors 2018 Director of the Year award in the Public and Third Sector category (North West). He is a Fellow of the Royal Society of Arts and Associateship (CText ATI) of The Textiles Institute. He chairs the Northern Powerhouse Growth Hub Network and co-chairs the Scale Up Institute's Access to Market's Committee. He is also an Honorary Industrial Fellow and Advisory Board member at the University of Salford's Business School.