pro-manchester Annual Dinner 2018
Date:
Thursday 21st June 2018
Time:
06:45 PM - 12:00 AM
Location:
Midland Hotel, 16 Peter St, Manchester, M60 2DS
Categories:

Join us on Thursday 21st June 2018 for a night to remember. The evening will bring together our members and their guests to celebrate the achievements over the past year.
The black-tie dinner is the perfect opportunity to establish new connections, nurture relationships with existing clients and to show support for the industry.
Guests will enjoy a sparkling drinks reception, followed by a sumptuous dinner in the most spectacular surroundings amongst wonderful company. The evening will then climax with top notch entertainment!
Tickets sell fast and so make sure you book yours NOW!
Ticket prices (excl. VAT)
£1500 table of 12
£1250 table of 10
£125 per person
About the Speakers: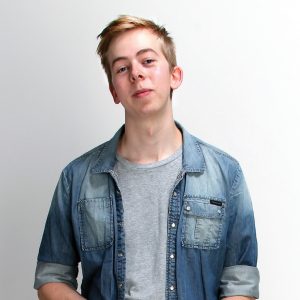 Chris Turner
Comedian -
Chris Turner is a sharp-witted performer of clever puns and deadpan observations. His wordplay has made him a hit on YouTube, on the live circuit around the world, and at the Edinburgh Fringe.
Combining well-crafted, unexpected puns with improvisation, Chris also frequently ends his routines with a freestyle rap (set up with due self-deprecation from the middle-class archaeology and anthropology graduate) based on suggestions from the audience. He smartly interweaves stories and thoughts about the life and the world with puns involving Roman numerals, hip-hop, French verbs and the periodic table.
Having reached the finals of four top new comedian competitions, Chris is now an established act performing around the UK, as well as in Europe and the US. He also performs with the improv comedy troupe Racing Minds and also speaks, delivering an entertaining but insightful look at how the creative mind works, using improv and freestyling to demonstrate how anyone can learn the tricks of thinking differently.