pro-manchester Fintech Lunch 2019
Date:
Wednesday 24th July 2019
Time:
12:00 PM - 03:00 PM
Location:
Hilton Deansgate, 303 Deansgate, Manchester, M3 4LQ
Categories:
Now employing over 61,000 people in the UK, the last few years has seen fintech grow from its disruptive roots into a £6.6bn industry.
From the convergence of two of Manchester's largest industries – financial services and digital technology – the city boasts a growing cluster of fintech businesses. These range from long-standing companies that support financial services to much smaller start ups that are developing innovative solutions.
Join pro-manchester and our expert panel for lunch as we discuss what Manchester has to offer Fintech businesses.  Hosting the panel will be the Lord Mayor of the City of London, Peter Estlin, who is keen to engage with businesses in the northern regions and find out more about what is driving the northern economy.
Our lunches always book up fast so secure your place today.  With fabulous hospitality along with stimulating debate, this is one lunch you cant afford to miss.

Ticket prices (+ VAT)
Members
£380 table of 10
£40 per person
Non-Members
£530 table of 10
£55 per person
About the Speakers: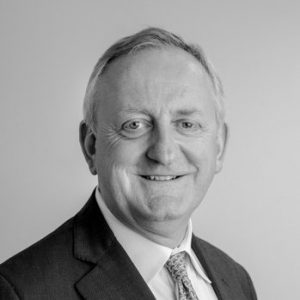 Alderman Peter Estlin
Lord Mayor of the City of London -
Peter is a senior banker with over twenty years experience with Barclays and Citigroup in London, New York, Hong Kong and Singapore. He trained as a Chartered Accountant, becoming a partner with Coopers & Lybrand in 1993 before joining Salomon Brothers Asia, as regional CFO. Following a series of acquisitions and mergers he then served as CFO for Citigroup's Investment and Corporate Banking divisions in New York and London.
Peter joined Barclays in 2008 as Group Financial Controller and has been CFO of the Retail & Business Banking and Non-Core divisions as well as Acting Group CFO. He is currently Barclay's Senior Advisor in London. Over the past 15 years he has set up and overseen banking and finance operations in India and South Africa.
Peter served the Office of Sheriff of the City of London in 2016/17 and was elected the 691st Lord Mayor of the City of London, taking Office in November 2018. He is actively involved with several education and financial inclusion charities, mainly in the UK, Africa and Asia. He was born in Portsmouth to a Royal Naval family and was educated at King Edward's Witley and the University of Bristol, where he currently serves on the Ethics Committee.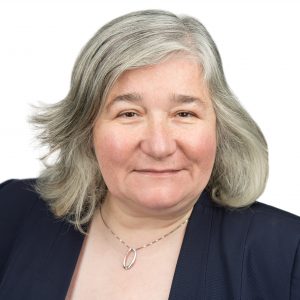 Susan Hall
Partner - Intellectual Property - Clarke Willmott
Susan is a Partner in the Intellectual Property team specialising in Intellectual Property and Information and Communications Technology.
Susan's expertise includes working with a wide range of clients ranging from Government Departments and universities to multi-nationals, owner-managed businesses and startups. Her work includes major IT outsourcing projects, Cloud computing agreements, work on data protection, IT security, freedom of information and the full range of intellectual property work, both on the non-contentious and contentious side, including patent licensing and disputes, breach of confidence, trade and service mark issues and designs. She is regularly asked to provide expert commentary by publications including the BBC website, Computer Weekly and national newspapers.
Susan's fintech clients include businesses which provide rules-based expert systems, open API payment solutions, encryption services and regulatory and compliance services. Some of her most interesting matters have been at the intersection between data protection and open banking
Susan joined Clarke Willmott in 2013 after thirteen years as a partner at Cobbetts LLP/DWF LLP.  Susan is ranked as a Leading Individual in Legal 500 for Technology Media and Telecoms.  The Clarke Willmott North West team is ranked in Band 1 for IP and Band 2 for IT and Telecoms.  Susan is the firm's Nominated Individual for the British Franchise Association (BFA).  Susan is a member of Licensing Executives Society and on the North-West Committee.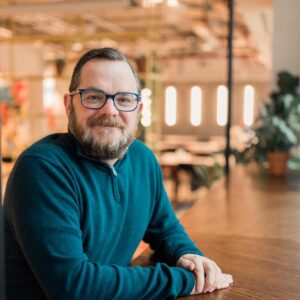 Anthony Morrow
- pro-manchester
Anthony is a keen supporter of North West Business Community, being a Director and former Chair of pro-manchester, and member of the pro-manchester Fintech committee. Anthony is also a board director and investor in a number of businesses in the region with specific focus on financial services and technology.
Anthony co-founded OpenMoney and is passionate about making financial advice accessible and affordable to everyone. He has considerable experience of the financial services industry, most recently as a founding partner of Tatton Asset Management plc. Previously, he was a consultant at both Arthur Anderson and KPMG, specialising in regulatory, performance and strategic issues for the life and pensions sector.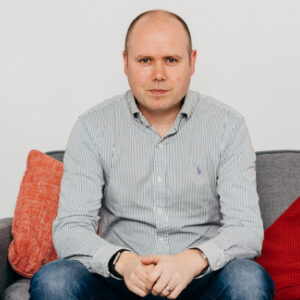 Lee Stretton
CIO - Quint Group
Lee joined Monevo in 2021 with over 20 years' experience in tech & fintech. Lee is responsible for overseeing product, data and technology for Monevo as well as working closely with the Monevo Territory Directors on overall strategy.
Before Monevo, Lee worked as Managing Director of Raisin UK, a European fintech business backed by Paypal and Ribbit Ventures among others that gives consumers across the UK and Europe a single marketplace to open and manage savings accounts. Prior to being Managing Director, Lee was Chief Technology Officer at Raisin.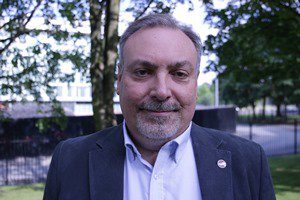 Paul Vlissidis
Technical Director & Senior Advisor - NCC Group
Paul is a Technical Director & Senior Advisor at NCC Group where he engages with boards and senior leadership advising on holistic approaches to cyber resilience. He is one of the founders of NCC Group's Technical Security Consulting division and started NCC Group's penetration testing team in 1997 affording him a 20+ year perspective on cyber security.
Paul was one of the founders of the international industry body representing the technical security industry – CREST for which he is a Fellow.
Paul is a thought leader and accomplished communicator on enterprise risk, cyber security and physical security and has commented extensively to national print and broadcast media.  Paul leads the cyber team on the BAFTA-nominated Channel 4 show Hunted and has (ethically) hacked hundreds of people over the 6 seasons of the show. Paul is an authority on personal cyber resilience and has written several publications on the subject.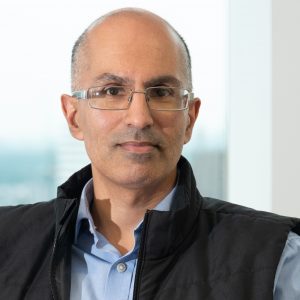 Anish Kapoor
CEO - AccessPay
Anish joined  AccessPay in 2015.  A graduate of Manchester University, he began his career as a chartered accountant for PricewaterhouseCoopers but has since been at the forefront of Manchester's technological expansion, involved in a series of fast growth and merger and acquisition activity.  A co-founder of TeleCity in 1997, Kapoor oversaw exponential growth with the company turning over in excess of $50 million within three years, encompassing a team of more than 500 across 17 data centres in 12 different countries.
By 2004 Kapoor had turned his attention to a collection of ambitious start-ups, co-founding web conferencing and screen sharing company Yuuguu that, prior to being sold to European telecoms giant Powwownow, was acquiring a new user every 30 seconds.  He joined the AccessPay team in its start-up phase as a strategic adviser to the board and senior team, guiding the company's hyper growth period. Leading on issues of finance, investor liaison and sales operations; CEO Anish is now helping steer AccessPay into its next phase of mature growth.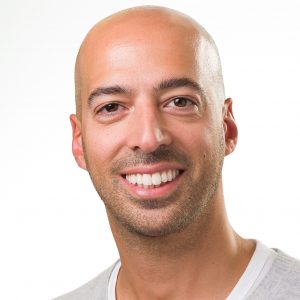 Amir Nooriala
Chief Strategy Officer - OakNorth
A senior and respected figure in the fintech community, Amir has spent the last 12 months focusing on the scale-up of OakNorth – Europe's fastest-growing fintech firm by assets, valuation, revenues and profits. He has successfully implemented partnerships with other fintechs such as Monzo and ClearBank, and going forward, will be leading the strategy agenda for the future. Prior to joining OakNorth, he was an Ops and Tech MD at BGC and has also worked at Barclays Investment Bank, Accenture and Cisco Systems.
Amir is also a champion for social mobility in the UK, being a long-serving trustee of the charity Making the Leap and the UK Social Mobility Awards (UKSOMOs).