pro-manchester Chairman's Lunch
Date:
Thursday 22nd September 2022
Time:
12:00 PM - 02:30 PM
Location:
INNSiDE Manchester, 1 First Street, Manchester, M15 4RP
Cost:
£45+VAT (members only)
Categories:
pro-manchester are proud to be celebrating 36 years representing Manchester's Business Community. To celebrate we would like to invite you to join us at our 36th Chairman's Lunch on the 22nd September at INNSiDE Manchester.
At the lunch we'll hear from incoming Chair Sean Williams. In his first address, Sean will outline his goals and ambitions for his year in post and update on developments in our programme.
We're looking forward to many of our members joining us, all of whom have helped make pro-manchester the organisation it is today with around 300 corporate members, 5000 active professionals and a programme of 150 events each year.
This lunch, hosted by INNSiDE Manchester, offers fabulous dining, quality networking and a chance to celebrate this milestone with your friends and colleagues. We hope you all can join us as we celebrate past achievements and look forward to the years ahead.
Ticket Price: £45+VAT, includes 2 course seated lunch with coffee and drinks package.
About the Speakers: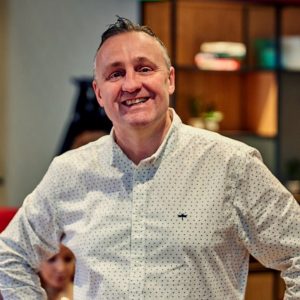 Sean Williams
Past Chair 22-23 -
Sean is Head of Professional Sector at Together Money, a specialist lender that has been delivering property finance since 1974 and provides funding on residential, commercial and semi-commercial properties, as well as land and developments, working to support a broad range of individuals and businesses with their short-term and long-term property ambitions.
Prior to this Sean was Head of Customer Banking at Yorkshire Bank in Manchester, responsible for leading customer-facing staff as well as the strategic direction of the banking operation and relationship management team. He has more than 30 years' experience in retail, business and commercial banking for the Clydesdale and Yorkshire Bank Group, and lead the North West team through a period of transformational change as the business integrated its Virgin Money acquisition.
A passionate advocate for pro-manchester, Sean is excited around the opportunity to work with the Board and membership to continue to further the ambitions, aspirations and potential of this great city.